You are previewing:

The Fallen (Amos Decker, #4)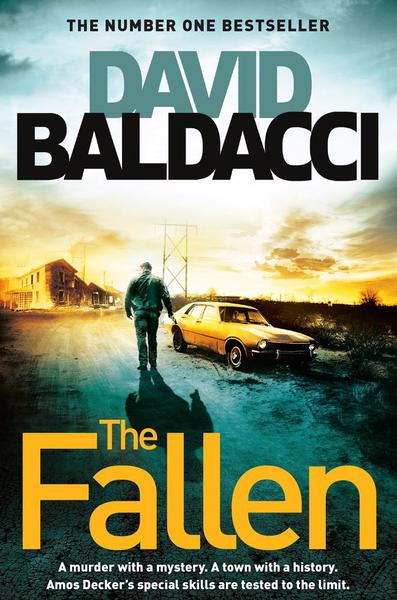 The Fallen (Amos Decker, #4)
The Fallen (Amos Decker, #4)
The Number One Bestseller.
Amos Decker, David Baldacci's unique special agent with the gift of a remarkable memory, returns in The Fallen.

Small towns which have seen better times are not unusual. But the mysterious events in Baronville, Pennsylvania, are raising the highly-tuned antennae of agent Amos Decker and his FBI partner, Alex Jamison. What was supposed to be a relaxing vacation turns into a murder investigation when two bodies are found in a nearby deserted house.
With the body count rising, Decker and Jamison dig deep to uncover a sinister truth in Baronville, which could be the canary in the coal mine for the rest of the country.
But even the duo's skills and Amos Decker's infallible memory may not be enough to save the town, or them, from becoming the next victims.
₵55.00
Out of stock
SKU:

BK2583
Categories: Action & Adventure, Conspiracies, Crime, Detective, Kidnapping, Literature & Fiction, Mystery, Thriller & Suspense, Political, Spies & Politics
Tags: David Baldacci, The Fallen, Thriller
David Baldacci is one of the world's bestselling and favourite thriller writers. With over 130 million copies in print, his books are published in over 80 territories and 45 languages, and have been adapted for both feature-film and television. He has established links to government sources, giving his books added authenticity. David is also the co-founder, along with his wife, of the Wish You Well Foundation®, a non-profit organization dedicated to supporting literacy efforts across the US.
Trust him to take you to the action.