You are previewing:

The Ambler Warning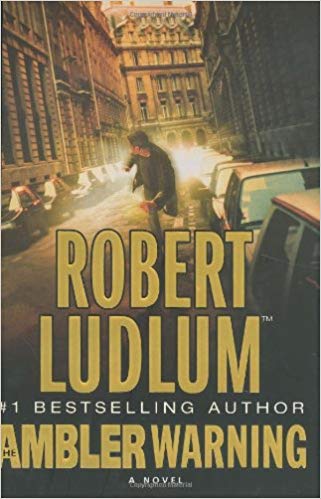 The Ambler Warning
The Ambler Warning
On Parrish Island, a restricted island off the coast of Virginia, is a little-known and never-visited psychiatric facility. There, far from prying eyes, the government stores former intelligence employees whose psychiatric states make them a danger to their own government, people whose ramblings might endanger ongoing operations or prove dangerously inconvenient. One of these employees, former Consular Operations agent Hal Ambler, is kept heavily medicated and closely watched. But there's one difference between Hal and the other patients – Hal isn't crazy. With the help of a sympathetic nurse, Hal manages to clear his mind of the drug-induced haze and then pulls off a daring escape. Now he's out to discover who stashed him here and why – but the world he returns to isn't the one he remembers. Friends and longtime associates don't remember him, there are no official records of Hal Ambler, and, when he first sees himself in the mirror, the face that looks back at him is not the one he knows as his own.
₵30.00
Out of stock
SKU:

BK2112
Categories: Assassinations, Conspiracies, Espionage, Literature & Fiction, Mystery, Thriller & Suspense, Political, Spies & Politics, Suspense, Terrorism
Tags: Espionage, Robert Ludlum, Thriller
Robert Ludlum was the author of twenty-seven novels, each one a New York Times bestseller. There are more than 210 million of his books in print, and they have been translated into thirty-two languages. He is the author of The Scarlatti Inheritance, The Chancellor Manuscript, and the Jason Bourne series--The Bourne Identity, The Bourne Supremacy, and The Bourne Ultimatum--among others. Mr. Ludlum passed away in March, 2001. Ludlum also published books under the pseudonyms Jonathan Ryder and Michael Shepherd.
Some of Ludlum's novels have been made into films and mini-series, including The Osterman Weekend, The Holcroft Covenant, The Apocalypse Watch, The Bourne Identity, The Bourne Supremacy and The Bourne Ultimatum. A non-Ludlum book supposedly inspired by his unused notes, Covert One: The Hades Factor, has also been made into a mini-series. The Bourne movies, starring Matt Damon in the title role, have been commercially and critically successful (The Bourne Ultimatum won three Academy Awards in 2008), although the story lines depart significantly from the source material.