You are previewing:

Tell Tale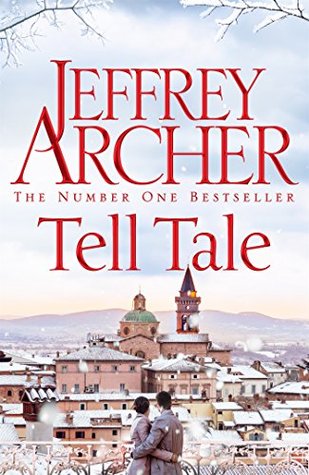 Tell Tale
Tell Tale
Nearly a decade after his last volume of short stories was published, Archer returns with his eagerly-awaited, brand-new collection Tell Tale, giving us a fascinating, exciting and sometimes poignant insight into the people he has met, the stories he has come across and the countries he has visited during the past ten years.
Find out what happens to the hapless young detective from Naples who travels to an Italian hillside town to find out Who Killed the Mayor? and the pretentious schoolboy in A Road to Damascus, whose discovery of the origins of his father's wealth changes his life in the most profound way.
Revel in the stories of the 1930s woman who dares to challenge the men at her Ivy League University in A Gentleman and A Scholar while another young woman who thumbs a lift gets more than she bargained for in A Wasted Hour.
These wonderfully engaging and always refreshingly original tales prove not only why Archer has been compared by the critics to Dahl and Maugham, but why he was described by The Times as probably the greatest storyteller of our age.
₵55.00
Out of stock
SKU:

BK3123
Categories: Action & Adventure, Assassinations, Author Origin, Conspiracies, Detective, European Authors, Historical Fiction, Literature & Fiction, Mystery, Thriller & Suspense, Political, Short Stories, Spies & Politics, Suspense
Tags: Jeffrey Archer, Short stories, Tell Tale, Thriller
Jeffrey Archer has topped the bestseller lists around the world, and is the only author ever to have been a number one bestseller in fiction (nineteen times), short stories (four times) and non-fiction (The Prison Diaries). He was born in London, and brought up in the West Country.
He gained a Blue in Athletics at Oxford, was President of the University Athletics Club, and went on to run the 100 yards in 9.6 seconds for Great Britain in 1966. Jeffrey has served five years in the House of Commons as a Member of Parliament, and twenty-six years as a Member of the House of Lords.
He has written 22 novels, 7 sets of short stories, 3 prison diaries, 3 plays (all of which have been performed in London's West End) and a gospel. His first novel, Not a Penny More, Not a Penny Less was sold to 17 countries within a year. It was also made into a successful serial for BBC Radio 4, and was later televised in 1990 by the BBC. He won the Prix Relay du Roman d'Évasion, a prize that rewards a novel in which readers can 'escape from everyday life', for his novel Paths of Glory, and the Prix Polar International Prize for the best international thriller of the year, for his novel A Prisoner of Birth.
The Clifton Chronicles, a series of seven novels published between 2011-2017 topped the bestseller lists around the world. His latest book of short stories, TELL TALE, is published in paperback in April 2018, and his next novel, HEADS YOU WIN, will be published in November.
Jeffrey is also an amateur auctioneer, conducting around 20 charity auctions a year. He has been married to Dame Mary Archer, Chairman of the Science Museum Group, for 52 years.