You are previewing:

Talking to Strangers: What We Should Know about the People We Don't Know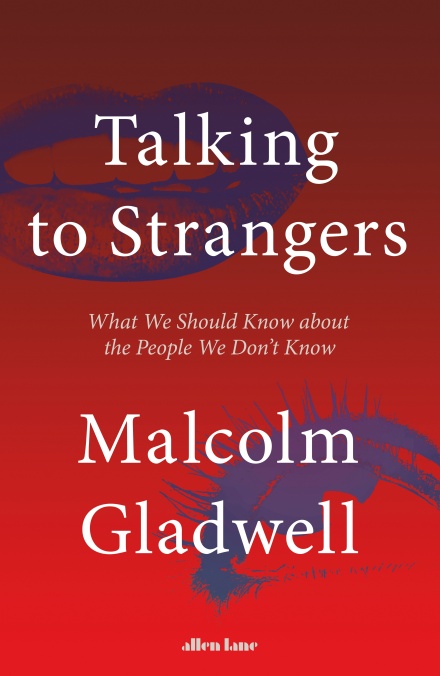 Talking to Strangers: What We Should Know about the People We Don't Know
Talking to Strangers: What We Should Know about the People We Don't Know
The #1 New York Times and top ten Sunday Times bestseller

'I love this book . . . reading it will actually change not just how you see strangers, but how you look at yourself, the news – the world. Reading this book changed me' Oprah Winfrey

The highly anticipated new book from Malcolm Gladwell, international bestselling author of The Tipping Point, Blink, Outliers, What the Dog Saw and David and Goliath

The routine traffic stop that ends in tragedy. The spy who spends years undetected at the highest levels of the Pentagon. The false conviction of Amanda Knox. Why do we so often get other people wrong? Why is it so hard to detect a lie, read a face or judge a stranger's motives?
Through a series of encounters and misunderstandings – from history, psychology and infamous legal cases – Malcolm Gladwell takes us on an intellectual adventure into the darker side of human nature, where strangers are never simple and misreading them can have disastrous consequences.
No one challenges our shared assumptions like Malcolm Gladwell. Here he uses stories of deceit and fatal errors to cast doubt on our strategies for dealing with the unknown, inviting us to rethink our thinking in these troubled times.
₵95.00
Only 1 left in stock
SKU:

BK3143
Categories: Author Origin, Best Seller, Business, Finance & Law, Communication & Media Studies, Decision Making, Decision-Making & Problem Solving, Family & Lifestyle, Health, Management & Leadership, Politics & Social Sciences, Psychology & Counseling, Self-Help, Sociology, US/Canadian Authors
Tags: Malcolm Gladwell, Talking to Strangers: What We Should Know about the People We Don't Know
Malcolm Gladwell has been a staff writer with The New Yorker magazine since 1996. In 2005 he was named one of Time Magazine's 100 Most Influential People. He is the author of The Tipping Point: How Little Things Make a Big Difference (2000), Blink: The Power of Thinking Without Thinking (2005) and most recently, Outliers (2008) all three of which were number one New York Times bestsellers.