You are previewing:

Sally and The Butterfly: A Choose Your Own Path Book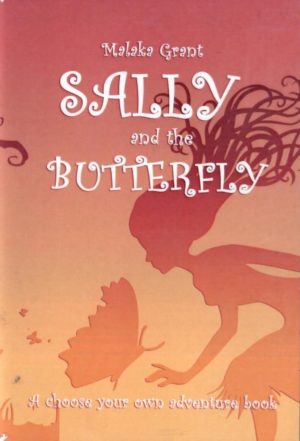 Sally and The Butterfly: A Choose Your Own Path Book
Sally and The Butterfly: A Choose Your Own Path Book
Age Range: 8+ years
Amani, Land of the Enchanted is under attack! Wicked and selfish Orbeasts have invaded the land with one purpose: the steal all the light, joy and hope from the Animals of Amani.
Ayla the Butterfly is the guardian of the Land. She has left through a secret passage in search of a very special girl to help save Amani. That girl's name is Sally.
Sally lives in a place simply known as Town, where a great Sickness has taken over her people. The grown ups have told Sally that she is not big enough to help save her own Town, but Ayla knows that Sally is the only one who can save Amani, and begs her to join her in the kingdom.
What Sally decides to do is completely up to you! You must guide Sally through every decision. You decide if she goes to Amani or stays home. You decide if she must choose to be brave or give up when things get too hard.
The fate of Amani rests in Sally's hands, but she cannot do it without you!
₵33.00
SKU:

BK2705
Categories: 9-12 years, Action & Adventure, African Authors, Age Range, Ages 6-8 years, Author Origin, Children & Teens, Fairy Tales & Folklore, Family, Fantasy & Magic, Ghana, Growing Up & Facts of Life, Illustrated books, Literature & Fiction, Science Fiction & Fantasy
Tags: Malaka Grant, Poka Arts
I began publishing in a time when the legitimacy of African authors was wholly dependent on how much war, famine or poverty their protagonists could endure before being 'saved' by a benevolent, foreign force. That was our pigeon hole.
Technology - and self-publishing by extension - has been a boon to authors who have not considered part of the traditional mainstream. Such platforms that technology has presented allow us to explore and bring to our readers our unique brand of comedy, humor, romance...even Afro-futurism and sci-fi.
I choose to write as my heart and my conscience compel me.