View cart
"A Woman in Her Prime (African Writers Series, AWS40)" has been added to your cart.
You are previewing:

Remembrance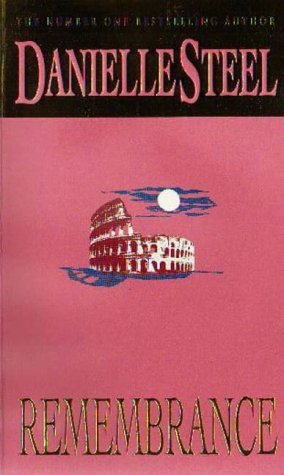 Remembrance
Remembrance
Her beloved Italian homeland shattered in the wake of World War II, exquisite Serena, Principessa di San Tibaldo, has nothing left except her name, her ancestry… and her heart which she gives completely and forever to Major Brad Fullerton. But not even Brad's ring—or his child—can protect her from the calculating wrath of the powerful Fullerton dynasty, and the woman who will become Serena's bitter enemy. Sweeping from the war-torn palazzos of Rome to the glittering avenues of Manhattan and the glamorous world of high fashion. Here is the vibrant story of one woman's triumphant yet bittersweet journey of the heart.
Danielle Steel has been hailed as one of the world's most popular authors, with over 650 million copies of her novels sold. Her many international bestsellers include Dangerous Games, The Mistress, The Award, Rushing Waters, Magic, The Apartment, Property of a Noblewoman, and other highly acclaimed novels. She is also the author of His Bright Light, the story of her son Nick Traina's life and death; A Gift of Hope, a memoir of her work with the homeless; Pure Joy, about the dogs she and her family have loved; and the children's books Pretty Minnie in Paris and Pretty Minnie in Hollywood.