You are previewing:

Power Play (Hardcover)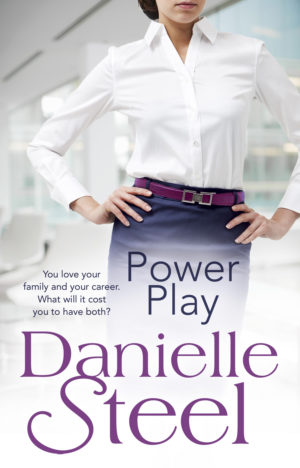 Power Play (Hardcover)
Power Play (Hardcover)
#1 NEW YORK TIMES BESTSELLER
Fiona Carson has proven herself as CEO of a multibillion-dollar high-tech company – a successful woman in a man's world. Devoted single mother, world-class strategist, and tough negotiator, Fiona has to manage a delicate balancing act every day.
Meanwhile, Marshall Weston basks in the fruits of his achievements. At his side is his wife Liz who has gladly sacrificed her own career to raise their three children. Smooth, shrewd and irreproachable, Marshall's power only enhances his charisma – but he harbors secrets that could destroy his life at any moment.
Both must face their own demons, and the lives they lead come at a high price. But just how high a price are they willing to pay to stay at the top of their game?
POWER PLAY is a compelling, heart-rending portrayal of love, family and career – the perfect read for fans of Penny Vincenzi and Lesley Pearce.
Danielle Steel has been hailed as one of the world's most popular authors, with over 650 million copies of her novels sold. Her many international bestsellers include Dangerous Games, The Mistress, The Award, Rushing Waters, Magic, The Apartment, Property of a Noblewoman, and other highly acclaimed novels. She is also the author of His Bright Light, the story of her son Nick Traina's life and death; A Gift of Hope, a memoir of her work with the homeless; Pure Joy, about the dogs she and her family have loved; and the children's books Pretty Minnie in Paris and Pretty Minnie in Hollywood.