You are previewing:

Oprah Winfrey: The Real Story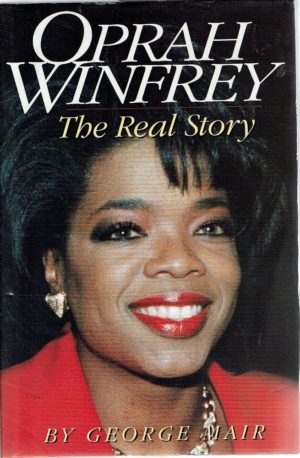 Oprah Winfrey: The Real Story
Related Products
Customers Also Bought These
Oprah Winfrey: The Real Story
Born illegitimate and virtually abandoned in the Deep South, Oprah is a living symbol of hope and success. A black woman in a business dominated by white males, she has made it to the top with remarkable determination and talent.
Raised at first by her grandmother on a Mississippi farm, Oprah shuttled between Milwaukee, where her mother had moved, and Nashville, where her father and her stepmother, Zelma, lived. Oprah grew up in a tiny ghetto apartment with her mother's relatives, where at one point she was raped. She began to live a wild, promiscuous life, until 1968, when Vernon and Zelma took her in.
Ambitious and precocious, she got her first job with radio station WVOL while in her senior year of high school. Soon she was winning beauty contests, and in 1973 she was hired by television station WTVF-TV in Nashville at the age of nineteen. To work there she left college to become the first female and the first black newscaster in Nashville, earning $15,000 a year.
Oprah Winfrey: The Real Story reveals, often for the very first time:
The story of her best friend, Gayle King, who was there for her when Oprah contemplated suicide
The inside story of Oprah's long, on-camera battle with dieting and why she now says, "DIETS DON'T WORK!"
How she spent part of the $89 million she made in 1993 on gifts to friends and staff, donations to schools and charities and financing Spike Lee's Malcolm X
The little known ultra-right-wing connections of Oprah's boyfriend and "husband-to-be," Stedman Graham
The behind-the-scenes deals made by Oprah's staff with manufacturers to plant shills on the show
The very private conflict over whether or not she will have another baby — she first miscarried when she was a teenager — now that she has turned forty.
Prize-winning journalist George Mair has interviewed Oprah's friends, family, colleagues, and critics to present this definitive saga of her struggle and success.