You cannot add "Who Told the Most Incredible Story: Vol 1 - How Dog's Nose Became Dark and Other Stories" to the cart because the product is out of stock.
You are previewing:

My Name Is Stilton, Geronimo Stilton (Geronimo Stilton #19)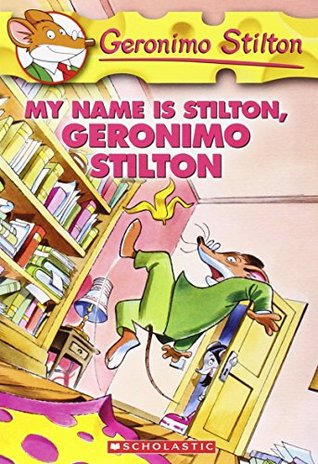 My Name Is Stilton, Geronimo Stilton (Geronimo Stilton #19)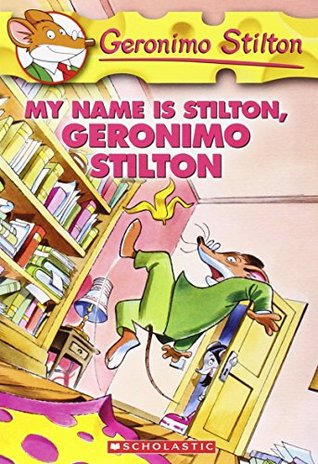 Sale!
My Name Is Stilton, Geronimo Stilton (Geronimo Stilton #19)
Age Range: 7 – 12 years
Who Is Geronimo Stilton?
That's me! I run a newspaper, but my true passion is writing tales of adventure. Here on Mouse Island, my books are all best-sellers! What's that? You've never read one? Well, my books are full of fun. They are whisker-licking good stories, and that's a promise!
Have you met my very young assistant editor, Pinky Pick? She is only thirteen years old, but she is one of the cleverest mice I've ever known. If you've ever wondered how Pinky came to work for me at The Rodent's Gazette, this is the book for you! It's a looooong story… and one that's full of adventure, laughs, and of course, like all of my books, lots of embarrassing moments for yours truly, Geronimo Stilton!
₵50.00
Only 1 left in stock
SKU:

BK1283
Categories: 9-12 years, Action & Adventure, Age Range, Ages 6-8 years, Animals, Children & Teens, Humorous Fiction, Illustrated books, Mysteries & Detective Stories, Science Fiction & Fantasy
Tags: Geronimo Stilton, My Name Is Stilton, Thea Stilton
A pseudonym of Elisabetta Dami, aka Thea Stilton.
Elisabetta Dami is an Italian author that currently resides in Italy. She is the author of the Geronimo Stilton series, a bestselling children's book. She enjoys traveling the world seeking ideas for her series. She writes under a pseudonym of Geronimo Stilton. She is also a co-owner of Italian based publishing company Edizioni Piemme. Her books have been translated into English by Scholastic Inc.