You are previewing:

Missing (Nancy Drew Super Mystery, #1)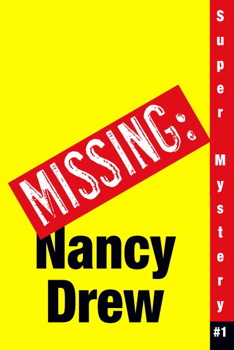 Missing (Nancy Drew Super Mystery, #1)
Missing (Nancy Drew Super Mystery, #1)
Age Range: 8 – 12 years
Where's Nancy?
Nancy was going to tell you about this big mystery, but she disappeared. Poof. Just like that.
So now Bess, Ned, and me, George, have the Case of the Missing Detective on our hands. We've got to find Nancy!
Let me tell you, this sleuthing thing is no joke. We've worked with Nancy on lots of cases, but we've never had to do it ourselves — and the stakes have never been so high. We think this might have to do with that possible museum theft Nancy was talking about — we're just not sure yet. But we're woking on it.
Wish us luck!
₵35.00
Out of stock
SKU:

BK4823
Categories: 9-12 years, Action & Adventure, Age Range, Ages 6-8 years, Author Origin, Book Sets, Children & Teens, Children Classics, Illustrated books, Literary Fiction, Literature & Fiction, Mysteries & Detective Stories, Teens, US/Canadian Authors, Young Reader
Tags: #1), Carolyn Keene, Missing, Missing (Nancy Drew Super Mystery, Nancy Drew
Carolyn Keene is a pen name used by a variety of authors for the classic Nancy Drew Mystery series. The first author to use the pseudonym was Mildred Wirt Benson, who wrote 23 of the original 30 books. Other writers who have adapted the "Carolyn Keene" moniker include Leslie McFarlane, James Duncan Lawrence, Walter Karig, and Nancy Axelrod.
Customers Also Bought These