You are previewing:

Language Guide (Eʋe Version)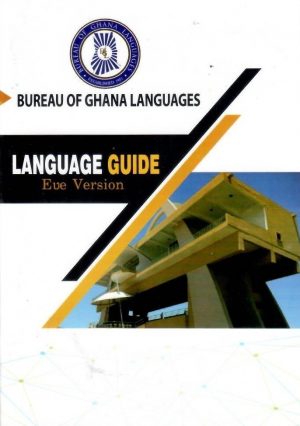 Language Guide (Eʋe Version)
Related Products
Customers Also Bought These
Language Guide (Eʋe Version)
Eʋe is spoken in the Volta Region of Ghana, the Republic of Togoland and the Eastern part of Dahomey. The coastal Eʋes, being mostly traders and fishermen, are found in almost every town in Ghana.
Eʋe, like other Ghanaian Languages, is tonal and changes in meaning may be brought about by tone differences. It has a number of peculiar consonants and digraphs.
It is not expected that you can learn Eʋe through this Language Guide Booklet but we hope that it will help you to find your way about with a minimum of difficulty.
In an effort to spread the readership network, other areas of the reader's interest have been added to the content of this booklet. These are some literary terms, grammatical terminologies, tenses among others. It is hoped that these additions would help readers in their study of the Eʋe language.
₵21.00
Only 1 left in stock (can be backordered)
SKU:

BK5010
Categories: African Authors, Author Origin, Dictionaries & Thesauruses, Ewe, Ghana, Language Instruction, Languages, Reference, Writing
Tags: Bureau of Ghana Languages, Ewe, Ghanaian Language, Language Guide, Language Guide (Eʋe Version)
Customers Also Bought These