You are previewing:

How I Got Lost in London (Middle School, #5.5)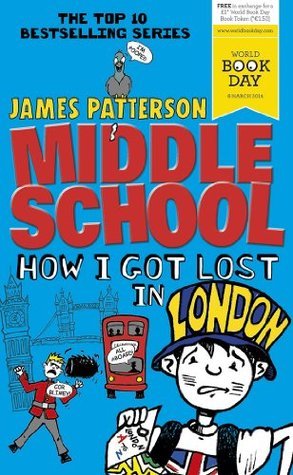 How I Got Lost in London (Middle School, #5.5)
How I Got Lost in London (Middle School, #5.5)
Age Range: 9 – 13 years
As school trips go, this one is pretty awesome.
When I was told we were going to London to study Living History, I thought they were joking. But here I am! Rafe Khatchadorian – global jetsetter!
Now all I need to do is find a way of avoiding the school bully, getting Jeanne Galletta to talk to me, and try not to get lost in London.
But things are never that simple. So fasten your seatbelts and hold on tight, because this could be a very bumpy flight.
₵45.00
Out of stock
SKU:

BK3300
Categories: 9-12 years, Age Range, Author Origin, Children & Teens, Comics & Graphic Novels, Friendship, Growing Up & Facts of Life, Humorous Fiction, Illustrated books, Teens, US/Canadian Authors, Young Adult Fiction
Tags: James Patterson, Middle School
James Patterson is the world's bestselling author, best known for his many enduring fictional characters and series, including Alex Cross, the Women's Murder Club, Michael Bennett, Maximum Ride, Middle School, I Funny, and Jacky Ha-Ha. Patterson's writing career is characterized by a single mission: to prove to everyone, from children to adults, that there is no such thing as a person who "doesn't like to read," only people who haven't found the right book. He's given over a million books to schoolkids and over forty million dollars to support education, and endowed over five thousand college scholarships for teachers. He writes full-time and lives in Florida with his family. Learn more at jamespatterson.com.