You are previewing:

George: A Memory of George Michael (Hardcover)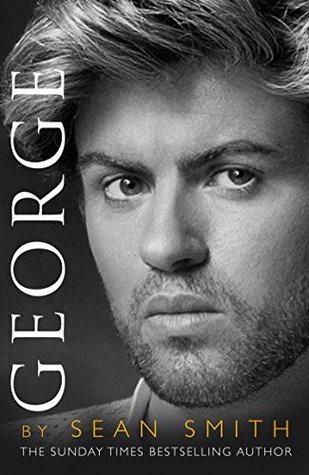 George: A Memory of George Michael (Hardcover)
Sale!
George: A Memory of George Michael (Hardcover)
George is the story of two extraordinary lives – the private man and the public legend.
Georgios Panayiotou was just eighteen when he decided to adopt the stage name of George Michael. Sometimes his two worlds would collide with shattering consequences.
Bestselling biographer Sean Smith has gone back to the neighbourhoods of North London to trace the astonishing journey of a sensitive but determined boy who grew up to be one of the biggest British pop stars of all time.
Along the way, he talks to those close to George, revealing the real man – funny, articulate, intelligent and generous spirited – who hid behind the powerful image he created.
He reveals the complex relationship with his high-achieving Greek-Cypriot father; the unconditional love of his mother; his teenage relationships with girls; and his first tragic love affair with another man.
George's career began falteringly with a schoolboy band, exploded with Wham! before he became a solo phenomenon. But at the height of his fame, the world seemed to turn against him. Smith describes his despair at losing the two people who mattered most, how he sought consolation in drugs, his notorious 'coming out' and how he ended up in jail.
His health failed him and he died heartbreakingly alone on Christmas Day, 2016.
Affectionate yet honest and moving, George is both a celebration of George Michael's music and a lasting tribute to a decent and much-loved man.
₵85.00
Out of stock
SKU:

BK2652
Categories: Actors & Entertainers, Arts & Photography, Biographies & Memoirs, Crafts, Hobbies & Home, Historical, Music, Professionals & Academics
Tags: Biography, George Michael, Music, Sean Smith
Sean Smith is the UK's leading celebrity biographer and the author of five Sunday Times best sellers including Cheryl, the definitive biography of Cheryl Cole.
His books about the most famous people of our times have been translated throughout the world. His subjects include Robbie Williams, Kate Middleton, Tulisa, Kylie Minogue, Justin Timberlake, Britney Spears, Alesha Dixon,Victoria Beckham, Jennifer Aniston and J. K. Rowling. The film Magic Beyond Words: The J. K. Rowling Story was based on his biography of the Harry Potter author.
Described by the Independent as a 'fearless chronicler', he specializes in meticulous research, going 'on the road' to find the real person behind the star image.