You are previewing:

Ethnic Conflicts In Northern Ghana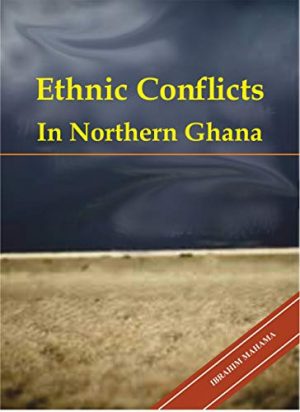 Ethnic Conflicts In Northern Ghana
Related Products
Customers Also Bought These
Ethnic Conflicts In Northern Ghana
This book deals with ethnic conflicts in the Northern Region of Ghana. It focuses more on ethnic conflicts in the eastern corridor of the Northern region in the 1980s and 1990s. The areas of the conflicts are in Dagbon, Nanun and Gonjaland.
The book is the most authoritative and exhaustive work ever written by a Ghanaian. It adds a lot more to our superficial knowledge of the conflicts. The book provides a detailed account of the causes of the conflicts and the historical backgrounds of the belligerents.
Information in this book will, without doubt, help a great deal to avert future ethnic conflicts in Ghana, and perhaps elsewhere in Africa. This is a book history students, administrators, politicians, security agencies and peacemakers must read.
₵60.00
Out of stock
SKU:

BK235
Categories: African Anthropology, African Authors, African History, Anthropology, Author Origin, Cultural Studies, Explore the World, Geography & Cultures, Ghana, History, Nation building, Politics & Government, Politics & Social Sciences, Politics & State, West African History
Tags: Dagbon, Ethnic Conflicts In Northern Ghana, Gonjaland, Ibrahim Mahama, Northern Ghana
Ibrahim Mahama was born in Tibungu, a village in Northern Ghana. He had his secondary school education in the then Government Secondary School, Tamale from 1956 to 1962. In 1965, he received his L.L.B. Degree from the University of Ghana, having entered in 1962 to read law, and was called to the Ghana Bar as an attorney in 1966.
After practising law in his nation's capital, Accra, Mr. Mahama served in the government of the National Liberation Council as Commissioner for Forestry and then Commissioner for Information from 1967 to 1968. He was a Member of Parliament representing Tamale for from 1969 to 1972, and was a Presidential Candidate for the Social Democratic Front in Ghana's 1979 elections.
A member of the royal family of Dagbon Kingdom, the author in 1974 became Solicitor and Legal Adviser to the King, Ya-Na Yakubu II and served him until 2002.
The author includes among his hobbies swimming and reading.