You are previewing:

Cabin Fever (Diary of a Wimpy Kid #6)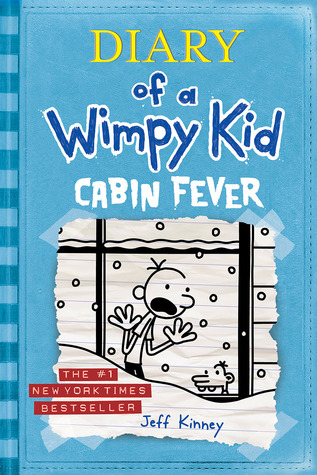 Cabin Fever (Diary of a Wimpy Kid #6)
Cabin Fever (Diary of a Wimpy Kid #6)
Age Range: 8 – 12 years
It's book six of Jeff Kinney's award winning, bestselling Diary of a Wimpy Kid series, and life isn't getting any easier for Greg Heffley!
Over the past few days we've been running low on food, and if the snow doesn't melt quick I don't know WHAT we're gonna do.
Greg is in big trouble. School property is damaged, and he is the prime suspect. But the crazy thing is, he's innocent! Or at least, sort of.
The authorities are closing in, but then a surprise blizzard hits and the Heffley family is trapped indoors.
Greg knows that when the snow melts he is going to have to face the music but could any punishment be worse than being stuck inside with your family?
Readers of 7+ all over the world love reading about Greg and his crazy, super funny adventures! Avid and reluctant readers alike can't wait to dive into Diary of a Wimpy Kid.
Jeff Kinney is a #1 New York Times bestselling author and four-time Nickelodeon Kids' Choice Award winner for Favorite Book. Jeff has been named one of Time magazine's 100 Most Influential People in the World. He is also the creator of Poptropica, which was named one of Time's 50 Best Websites. He spent his childhood in the Washington, D.C., area and moved to New England in 1995. Jeff lives with his wife and two sons in Plainville, Massachusetts, where he owns a bookstore, An Unlikely Story.