You cannot add "The Shepherd Boy - Part 1 (Living Scrolls Comics)" to the cart because the product is out of stock.
You are previewing:

Asterix in Corsica (Astérix #20)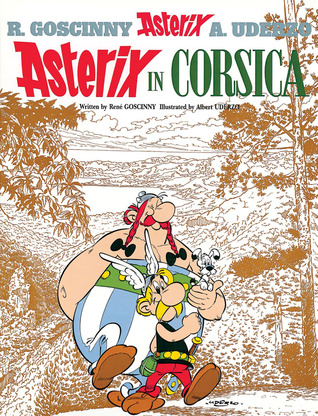 Asterix in Corsica (Astérix #20)
Asterix in Corsica (Astérix #20)
Vendettas, fierce family pride, resistance fighters dodging the enemy in the maquis – we're in Cosica in 50 BC. Asterix and Obelix help Chief Boneywasawarriorwayayix to foil the evil designs of Praetor Perfidius and oppose Julius Caesar's army. For the only emperor the proud Corsicans will ever accept, so they say, must be a Corsican himself…
Albert Uderzo is a legendary French artist and illustrator, best known for his collaborations with the late René Goscinny on series such as Asterix.
Rene Goscinny was born in Paris in 1926, and spent most of his childhood in Argentina, before eventually moving to Paris in 1951. He died in 1977. Albert Uderzo was born in 1927 in a small village in Marne, France. He met Rene Goscinny in 1951 and on 29 October 1959 their most famous creation, Asterix, made his first appearance on page 20 of Pilote. Asterix the Gaul, their first album, was published in 1961 and there have now been 35 Asterix albums.