You are previewing:

A Portrait of Otumfuo Opoku Ware II – as a Young Man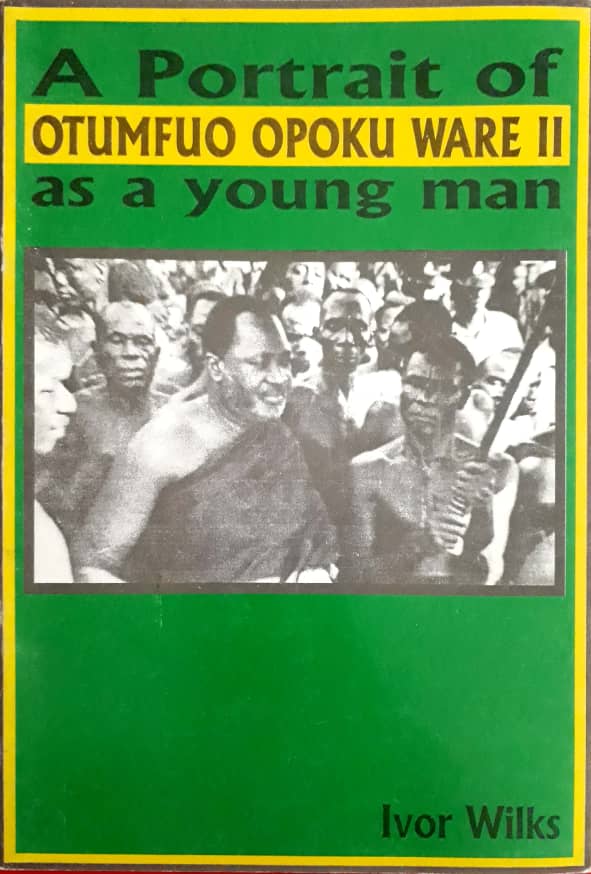 A Portrait of Otumfuo Opoku Ware II – as a Young Man
A Portrait of Otumfuo Opoku Ware II – as a Young Man
A Portrait of Otumfuo Opoku Ware II as a Young Man is a personal account of the life of the Asantehene before he assumed office in 1970. It has evolved out of a long and intimate relationship between Otumfuo and the author, covering many hours of formal interviews and friendly chats, which together with access to family records and historians has formed the basis for this book.
The character of the Otumfuo, a detailed family pedigree, his school days, how he acquired his christian names – Matthew and Jacob, the prophecy made of his reign, the simple altar boy, the great affection shown him by Nana Prempeh I (on his return from Seychelles), to be continued by Otumfuo Sir Osei Agyeman Prempeh II are vividly portrayed. The book ends at the time of his becoming King.
₵30.00
Out of stock
SKU:

BK738
Categories: African Authors, African History, Anthropology, Author Origin, Biographies & Memoirs, Ghana, Historical, History, Leaders & Notable People, Nation building, Politics & Government, Politics & Social Sciences, Sociology, Travel, West African History
Tags: A Portrait of Otumfuo Opoku Ware II - as a Young Man, Asante, Asantehene, Ivor Wilks, Otumfuo
Professor Emeritus Ivor G. Wilks (19 July 1928 – 7 October 2014) was a noted British Africanist and historian, specializing in Ghana. He was an authority on the Asante Kingdom in Ghana and the Welsh working-class movement in the 19th century, he had one of the most distinguished careers of any historian of Africa, which ended as Professor Emeritus of History at Northwestern University in Illinois, USA.
He was the author of over 178 published works mostly about Ghana, including "Forests of Gold", "Wa and the Wala", and "Akwamu – A Study of the Rise and Fall of a West African Empire".