You are previewing:

The Herd Boy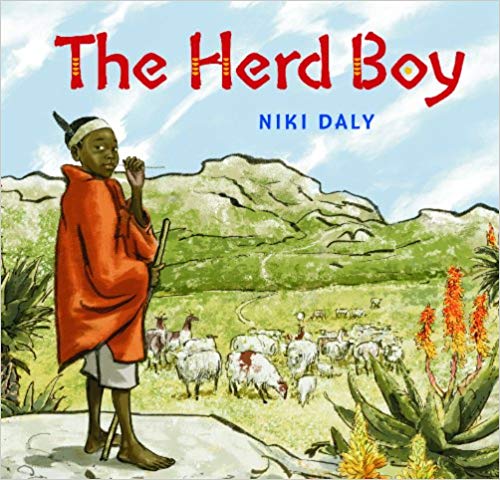 The Herd Boy
Related Products
Customers Also Bought These
The Herd Boy
Malusi is a herd boy who tends to his grandfather's sheep and goats among the mountains of the Transkei. High above, eagles fly while on the ground below, beetles crawl, termites scurry and dust flies as Malusi plays games of stick-fighting with his friend. But there's danger too…
Can Malusi save his lambs from the hungry baboon who's stalking the flock?
And who is the old man in the shiny car who stops to chat, and encourages the herd boy in his dream of being President?
This beautiful picture book is about a boy who dares to dream of a big future. It is a story of empowerment, self-belief and leadership, and is inspired by the life of former president Nelson Mandela.
₵33.00
Only 1 left in stock (can be backordered)
Niki Daly's groundbreaking Not So Fast, Songololo, winner of a Parent's Choice Award, paved the way for post-apartheid South African children's books. Jamela's Dress, first in the Jamela series, was another milestone book, chosen by the ALA as a Notable Children's Book and by Booklist as one of the Top 10 African American Picture Books of 2000, and winning both the Children's Literature Choice Award and the Parent's Choice Silver Award. He lives in Mowbray, a bustling Cape Town suburb.
Customers Also Bought These