You are previewing:

The Fourth K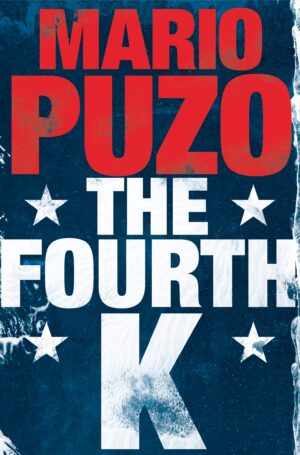 The Fourth K
The Fourth K
A new Kennedy has been elected president. A man who has inherited all the good looks, wealth, and youthful idealism of his famous uncles. He is Francis Xavier Kennedy – and suddenly the old dynastic dream of a better America again seems possible.
But the energetic new president is also haunted by the darker side of the Kennedy legacy – a legacy of tragedy that he may be powerless to escape.
When his daughter is kidnapped by terrorists, President Kennedy is forced to make desperate decisions. As his violent reprisals take effect, the world holds its breath.
A compelling, prescient and engrossing novel from the author of The Godfather.
The son of Italian immigrants who moved to the Hell's Kitchen area of New York City, Mario Puzo was born on October 15, 1920. After World War II, during which he served as a U.S. Army corporal, he attended City College of New York on the G.I. Bill and worked as a freelance writer. During this period he wrote his first two novels The Dark Arena (1955) and The Fortunate Pilgrim (1965).
When his books made little money despite being critically acclaimed, he vowed to write a bestseller. The Godfather (1969) was an enormous success. He collaborated with director Francis Ford Coppola on the screenplays for all three Godfather movies and won Academy Awards for both The Godfather (1972) and The Godfather, Part II (1974). He also collaborated on the scripts for such films as Superman (1978), Superman II (1981), and The Cotton Club (1984). He continued to write phenomenally successful novels, Including Fools Die (1978), The Sicilian (1984), The Fourth K (1991), and The Last Don (1996). Mario Puzo died on July 2, 1999. His final novel, Omerta, was published in 2000.