You are previewing:

The Bourne Deception (Jason Bourne #7)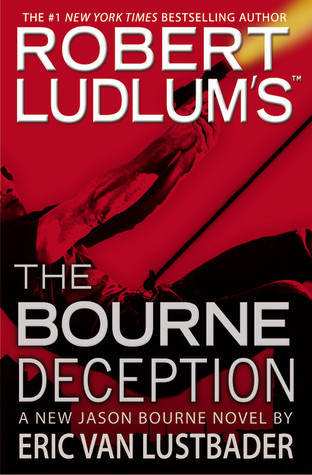 The Bourne Deception (Jason Bourne #7)
The Bourne Deception (Jason Bourne #7)
After Bourne is ambushed and nearly killed while in Indonesia, he fakes his death to take on a new identity and mission- to find out who is trying to assassinate him. In the process, Bourne begins to question who he really is and what he would become if he no longer carried the Bourne identity.
Across the globe, an American passenger airliner is shot down over Egypt-apparently by an Iranian missile-leaving the world wondering if it was an accident or an act of aggression. A massive global team lead by Soraya Moore is assembled to investigate the attack before the situation escalates.
When Bourne's search for his would-be assassin intersects with Soraya's search for the group behind the airplane bombing, Bourne is thrust into a race to prevent a new world war. But it may already be too late…
Robert Ludlum was the author of twenty-seven novels, each one a New York Times bestseller. There are more than 210 million of his books in print, and they have been translated into thirty-two languages. He is the author of The Scarlatti Inheritance, The Chancellor Manuscript, and the Jason Bourne series--The Bourne Identity, The Bourne Supremacy, and The Bourne Ultimatum--among others. Mr. Ludlum passed away in March, 2001. Ludlum also published books under the pseudonyms Jonathan Ryder and Michael Shepherd.
Some of Ludlum's novels have been made into films and mini-series, including The Osterman Weekend, The Holcroft Covenant, The Apocalypse Watch, The Bourne Identity, The Bourne Supremacy and The Bourne Ultimatum. A non-Ludlum book supposedly inspired by his unused notes, Covert One: The Hades Factor, has also been made into a mini-series. The Bourne movies, starring Matt Damon in the title role, have been commercially and critically successful (The Bourne Ultimatum won three Academy Awards in 2008), although the story lines depart significantly from the source material.