You cannot add "3 Siblings" to the cart because the product is out of stock.
You are previewing:

Leaving Time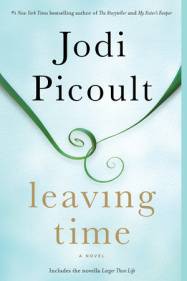 Leaving Time
Leaving Time
For more than a decade, Jenna Metcalf has never stopped thinking about her mother, Alice, who mysteriously disappeared in the wake of a tragic accident. Refusing to believe she was abandoned, Jenna searches for her mother regularly online and pores over the pages of Alice's old journals. A scientist who studied grief among elephants, Alice wrote mostly of her research among the animals she loved, yet Jenna hopes the entries will provide a clue to her mother's whereabouts.
As Jenna's memories dovetail with the events in her mother's journals, the story races to a mesmerizing finish.
₵40.00
Only 1 left in stock