You are previewing:

Chronicles of Katanga: A Momentous Orientation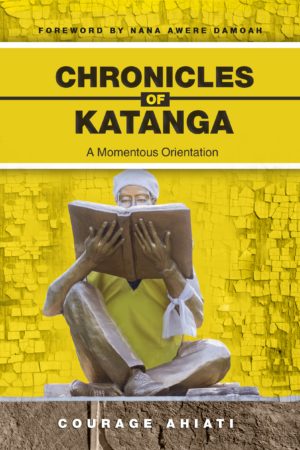 Chronicles of Katanga: A Momentous Orientation
Chronicles of Katanga: A Momentous Orientation
Etched in the annals of Ghana's Kwame Nkrumah University of Science and Technology (KNUST), is a captivating story of the establishment, existence and activities of the University Hall, popularly known as Katanga.
Since its inception, the hall has served as a cornerstone of students' activism and a fertile home for the nurturing of leaders in academia, governance and many other fields of life. From the Iconic statue of Sir John to the sacred bridge in the middle of the hall, a lot of activities took place that resulted in Katanga carving a niche for itself and also directly and indirectly shaping the behavioural attributes of people who passed through the hall.
Chronicles of Katanga takes you down memory lane and not only tells the stories of this famous hall over the years but also gives an insight into the momentous orientation that served as catalyst for these events in the history of the hall. It is a story of the Katanga way of life.
The Legend Lives On!
Courage Ahiati is a budding writer with interest in biographies, satire, political fiction and travel-blogging.  He has to his credit, numerous articles and stories published in both print and electronic media in Ghana.
He served as the Hall Secretary, Hall Council member and Constitutional Review Committee chairman of KATANGA (University Hall) during the 2009/2010 academic year.