You are previewing:

Big Nate: Goes Bananas!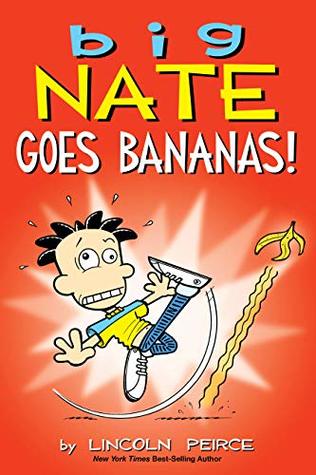 Big Nate: Goes Bananas!
Big Nate: Goes Bananas!
Age Range: 8 – 12 years
NEW YORK TIMES BESTSELLING AUTHOR!
The school year is winding down, and Nate can't wait for summer vacation:  baseball, beach trips, and…overripe bananas?  Yuck!
Turns out Nate has a problem with fruit that's past its prime.  And that's not all that's bugging him.  Kim Cressly is making Chester jealous at Nate's expense, Artur is challenging him in the Hunny Bursts mascot contest, and his replacement social studies teacher is none other than Coach John.  In banana terms, it's all left Nate feeling a little bruised.  Can he make it to summer without slipping up?
Join Nate and the gang for more shenanigans in this newest collection of Big Nate comics!
Lincoln Peirce (pronounced "purse") is a cartoonist/writer and New York Times bestselling author of the hilarious Big Nate book series (www.bignatebooks.com), now published in twenty-five countries worldwide and available as ebooks and audiobooks and as an app, Big Nate: Comix by U! He is also the creator of the comic strip Big Nate. It appears in over three hundred U.S. newspapers and online daily at www.gocomics.com/bignate. Lincoln's boyhood idol was Charles Schulz of Peanuts fame, but his main inspiration for Big Nate has always been his own experience as a sixth grader. Just like Nate, Lincoln loves comics, ice hockey, and Cheez Doodles (and dislikes cats, figure skating, and egg salad). His Big Nate books have been featured on Good Morning America and in the Boston Globe, the Los Angeles Times, USA Today, and the Washington Post. He has also written for Cartoon Network and Nickelodeon. Lincoln lives with his wife and two children in Portland, Maine.