View cart
"Suma tee Shishiramo (Ga)" has been added to your cart.
You are previewing:

Adventures of The Mad Duck: My Journey Through 73 Countries (Young Reader) – Volume 1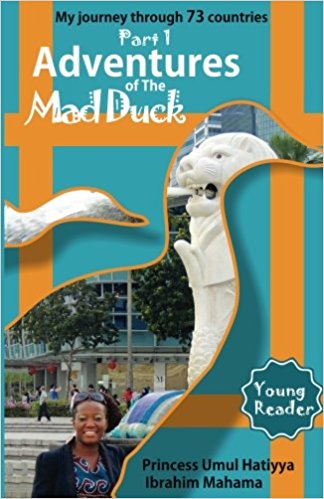 Adventures of The Mad Duck: My Journey Through 73 Countries (Young Reader) – Volume 1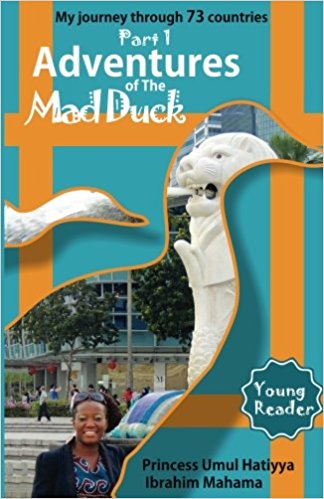 Adventures of The Mad Duck: My Journey Through 73 Countries (Young Reader) – Volume 1
Have you ever been chased by an elephant? Or suspected of being a drug dealer and searched like one? What about having to sleep by the roadside in an obscure location in a foreign country? I've been through all of this and more.
Since 2007, I've been working hard to make my dream of visiting every country in the world come true. From Canada to Finland, Djibouti to New Zealand, and Montenegro to Zambia. I've criss-crossed Europe, Africa, Asia, North America, and Australasia, by train, bus, plane and motorbike. My descriptions and experiences of the seventy plus nations I've visited (so far) are fascinating, and enlightening, as well as humorous and at times shocking.
If you've picked up this book, you're probably interested in adventure, travel, and the lessons that can be learned when someone is is living on the edge, passionate, determined, and defying the status quo. This book will enlighten, entertain, make you squirm, make your heart race faster, and possibly make you wonder what I am made of – steel perhaps. This book most importantly, will inspire you to take the bull by the horns and live your life to the fullest.
₵25.00
Out of stock
SKU:

BK213
Categories: 9-12 years, Action & Adventure, African Authors, Age Range, Author Origin, Children & Teens, Deals of the Month, Ghana, Teens, Travel, Young Reader
Tags: Mad Duck, Princess Umul Hatiyya Ibrahim Mahama, The Adventures of the Mad Duck
GHS10 to deliver within Accra and Tema. Delivery outside the Accra/Tema for GHS20.
Princess Umul Hatiyya Ibrahim Mahama is an Adventurer, Author and Entrepreneur. Her sole aim is to inspire change and raise revolutionary leaders. Princess is a sought-after teacher and speaker who engages business leaders, corporate organisations and institutions both locally and globally.
A speaker at TEDx Accra in 2016, Princess gave a provocative and praised talk titled 'Is Africa Truly Rising?' Princess has been interviewed on radio, TV and various online platforms in Ghana, Nigeria, Malawi as well as on the BBC.
Currently visiting every country in the world, Princess has been to seventy three countries on five continents. Out of the lot, thirty one of them are in Accra.
She is the author of two bestselling books A DINNER WITH THE MAD DUCK and THE MAD DUCK: How to Live Your Best Life.
Princess is married to Michael Apreko and they are parents to six indefatigable girls. When she is not on the road eating unusual foods, climbing mountains and spending time with total strangers, she can be found in Accra, Ghana, feeding her brood and blogging at www.theglobetrottingprincess.com.