You are previewing:

The Dark Arena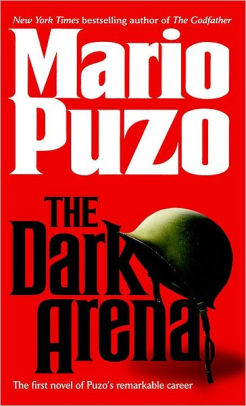 The Dark Arena
The Dark Arena
Mario Puzo won international acclaim for The Godfather and his other Mafia novels. But before creating those masterpieces, Puzo wrote his first acclaimed novel The Dark Arena–an astounding story of a war-scarred young American in a battle against corruption and betrayal. . . .

After coming home at the end of World War II, Walter Mosca finds himself too restless for his civilian role in America. So he returns to Germany to find the woman he had once loved–and to start some kind of life in a vanquished country. But ahead of Walter stretches a dark landscape of defeat and intrigue, as he succumbs to the corrupting influences of a malevolent time. Now he enters a different kind of war, one in which he must make a fateful decision–between love and ambition, passion and greed, life and death. . .
The son of Italian immigrants who moved to the Hell's Kitchen area of New York City, Mario Puzo was born on October 15, 1920. After World War II, during which he served as a U.S. Army corporal, he attended City College of New York on the G.I. Bill and worked as a freelance writer. During this period he wrote his first two novels The Dark Arena (1955) and The Fortunate Pilgrim (1965).
When his books made little money despite being critically acclaimed, he vowed to write a bestseller. The Godfather (1969) was an enormous success. He collaborated with director Francis Ford Coppola on the screenplays for all three Godfather movies and won Academy Awards for both The Godfather (1972) and The Godfather, Part II (1974). He also collaborated on the scripts for such films as Superman (1978), Superman II (1981), and The Cotton Club (1984). He continued to write phenomenally successful novels, Including Fools Die (1978), The Sicilian (1984), The Fourth K (1991), and The Last Don (1996). Mario Puzo died on July 2, 1999. His final novel, Omerta, was published in 2000.