You are previewing:

Obeede (Akuapem Twi)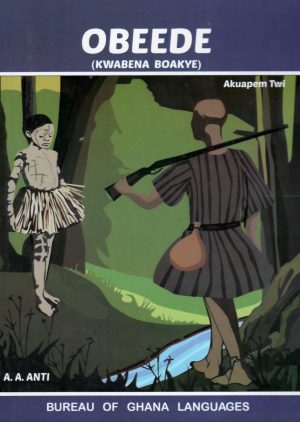 Obeede (Akuapem Twi)
Obeede (Akuapem Twi)
"Obeede" is an imaginary story based on the traditions, culture, customs, and the mode of the life of the Akan people.
The book reveals the thoughts, beliefs, and superstitions of the Akan people in connection with their gods and life in the unseen world of our past ancestors.
The "hero" (Kwabena Boakye) who was later known as "Obeede" represents the Akan "Ntorɔ" or "Bogya" a hunter, mysteriously fell into a deep coma and found himself in the unseen world. After many horrid experiences and adventures in that unseen world, he was later roused from his coma.
The story is written in a beautiful language with rare words used in catchy phrases and idiomatic expressions
₵38.00
Available on backorder
SKU:

BK5329
Categories: African Authors, Akan, Akuapim Twi, Author Origin, Drama & Plays, Ghana, Language Instruction, Languages, Literature & Fiction
Tags: A. A. Anti, Akuapem Twi, Bureau of Ghana Languages, Obeede