You are previewing:

Abrokyire Nkomo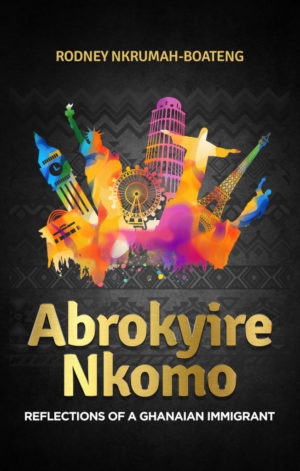 Abrokyire Nkomo
Abrokyire Nkomo
For many Africans, the dream of travelling to Europe or America represents a burning lifetime ambition that they would do anything (well, almost) to achieve. So what is it really like out there? What is the story behind the rosy images of the west that are beamed to Africa on television, in movies and in the glossy magazines? What is the reality behind the grim stories we hear at times from our friends and relatives abroad? Just how hard, or easy, is it out there? This book is a collection of a number of articles written by the author and seeks to address these issues. Written in a conversational style, it is an attempt to provide an interesting, witty, yet serious insight into the good, the bad and the ugly sides of life abroad, and raises several issues that should engage the attention of the contemporary African whether at home or abroad.
Rodney Nkrumah-Boateng grew up in Tarkwa and Prestea in Ghana's Western Region. He was educated at Opoku Ware School in Kumasi and the University of Ghana, where he earned a B. A. in French and Political Science.
He undertook further studies in law at City University and the College of Law, both in London. Following this, he worked briefly with the Legal Services Commission in London before going on to work for various law firms specialising in immigration advice and advocacy.
He returned to live in Ghana in April 2011, and is currently the Press Secretary to the Minister of Education.