You are previewing:

When The Fog Lifts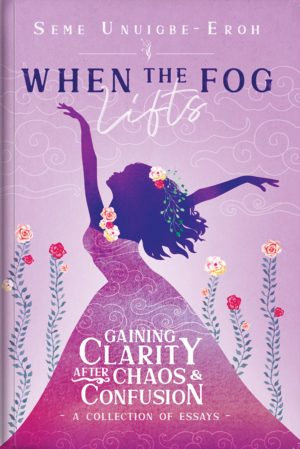 When The Fog Lifts
Related Products
Customers Also Bought These
When The Fog Lifts
When the Fog Lifts is a racy, yet intimate account of the author's experience in a toxic marriage. Her overly protective childhood does not prepare her for the realities of life. Now caught between an emotionally abusive husband and childhood memories of a very different situation with her parents, Seme gives a brutally frank account of her experiences.
In her first book, Seme Unuigbe-Eroh invites you on her journey from a life filled with chaos and confusion to a life of freedom and endless possibilities. Never shying away from the hard truths about what it takes to grow, Seme is transparent and vulnerable, which is freeing and a breath of fresh air and will inspire you to make the changes needed to find real and lasting freedom.
₵120.00
Only 1 left in stock
SKU:

BK4916
Categories: African Authors, Author Origin, Biographies & Memoirs, Family & Lifestyle, Interpersonal Relations, Love & Loss, Marriage & Long-Term Relationships, Motivational & Self-Help, Nigeria, Professionals & Academics, Relationships, Self-Help, Social & Family issues, Social Activists
Tags: A Motivational Book, Abuse, friendship, Makere Books, Marriage, Masobe Books, Memoir, Relationships, Self-help, Seme Unuigbe-Eroh
Ohiseme 'Seme' Unuigbe-Eroh is an author, life coach, and an IT security professional in the healthcare industry. She emigrated to the U.S. from Edo State in Nigeria at the age of seventeen to pursue an education.
Seme graduated from Georgia Southwestern University and holds an MBA in project management.
She resides in Atlanta with her three beautiful children whom she loves very much and prays will live abundant and purpose-filled lives.
Customers Also Bought These