You are previewing:

What It Means When A Man Falls From The Sky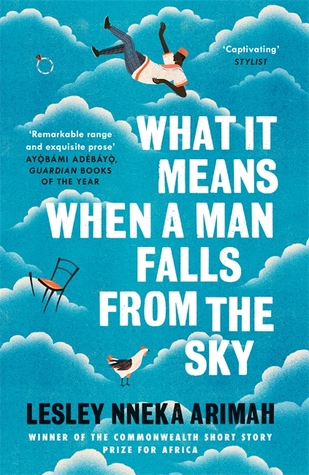 What It Means When A Man Falls From The Sky
What It Means When A Man Falls From The Sky
A stunning collection of short stories from Caine-Prize shortlisted and Commonwealth Writer's Prize winner Lesley Nneka Arimah, WHAT IT MEANS WHEN A MAN FALLS FROM THE SKY is a debut with all the imagination of Helen Oyeyemi's The Icarus Girl and the toughness of Elena Ferrante's Neapolitan novels.
'Luminous' Roxane Gay, author of DIFFICULT WOMEN

'When Enebeli Okwara sent his girl out in the world, he did not know what the world did to daughters'. The daughters, wives and mothers in Lesley Nneka Arimah's remarkable debut collection find themselves in extraordinary situations: a woman whose mother's ghost appears to have stepped out of a family snapshot, another who, exhausted by childlessness, resorts to fashioning a charmed infant out of human hair, a 'grief worker' with a miraculous ability to remove emotional pain – at a price. What unites them is the toughness of the world they inhabit, a world where the future is uncertain, opportunities are scant, and fortunes change quicker than the flick of a switch. Characterised by their vividness, immediacy and the author's seemingly endless ability to conjure worlds at once familiar and unsettlingly different, this collection showcases the work of an extraordinarily talented writer at the start of a brilliant career.