View cart
"As You Like It (A Shakespeare Children's Story)" has been added to your cart.
You are previewing:

Washington Black: A novel (Hardcover)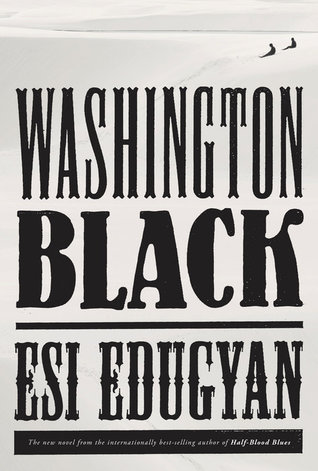 Washington Black: A novel (Hardcover)
Sale!
Washington Black: A novel (Hardcover)
• TOP TEN BOOK OF THE YEAR: New York Times, Washington Post, TIME, Entertainment Weekly, Slate
• ONE OF THE BEST BOOKS OF THE YEAR: Boston Globe, NPR, Minneapolis Star-Tribune, The Economist, Bustle
• WINNER OF THE SCOTIABANK GILLER PRIZE
• FINALIST FOR THE MAN BOOKER PRIZE, THE ANDREW CARNEGIE MEDAL FOR EXCELLENCE, THE ROGERS WRITERS' TRUST PRIZE
"Enthralling" —Boston Globe  "Extraordinary" —Seattle Times  "A rip-roaring tale" —Washington Post
A dazzling adventure story about a boy who rises from the ashes of slavery to become a free man of the world.
Washington Black is an eleven-year-old field slave who knows no other life than the Barbados sugar plantation where he was born.
When his master's eccentric brother chooses him to be his manservant, Wash is terrified of the cruelties he is certain await him. But Christopher Wilde, or "Titch," is a naturalist, explorer, scientist, inventor, and abolitionist.
He initiates Wash into a world where a flying machine can carry a man across the sky; where two people, separated by an impossible divide, might begin to see each other as human; and where a boy born in chains can embrace a life of dignity and meaning. But when a man is killed and a bounty is placed on Wash's head, Titch abandons everything to save him.
What follows is their flight along the eastern coast of America, and, finally, to a remote outpost in the Arctic, where Wash, left on his own, must invent another new life, one which will propel him further across the globe.
From the sultry cane fields of the Caribbean to the frozen Far North, Washington Black tells a story of friendship and betrayal, love and redemption, of a world destroyed and made whole again–and asks the question, what is true freedom?
₵130.00
Out of stock
SKU:

BK1837
Categories: Best Seller, Contemporary Fiction, Cultural Heritage, Family Saga, Genre Fiction, Historical, Historical Fiction, Literary Fiction, Literature & Fiction, Promos & Bundles
Tags: Esi Edugyan, Washington Black
Esi Edugyan has a Masters in Writing from Johns Hopkins Writing Seminars. Her work has appeared in several anthologies, including Best New American Voices 2003, ed. Joyce Carol Oates, and Revival: An Anthology of Black Canadian Writing (2006).
Her debut novel, The Second Life of Samuel Tyne, was published internationally. It was nominated for the Hurston/Wright Legacy Award, was a More Book Lust selection, and was chosen by the New York Public Library as one of 2004's Books to Remember.
Edugyan has held fellowships in the US, Scotland, Iceland, Germany, Hungary, Finland, Spain and Belgium. She has taught creative writing at both Johns Hopkins University and the University of Victoria, and has sat on many international panels, including the LesART Literary Festival in Esslingen, Germany, the Budapest Book Fair in Hungary, and Barnard College in New York City.
She currently lives in Victoria, British Columbia.