You are previewing:

The Rules of Work: A Definitive Code for Personal Success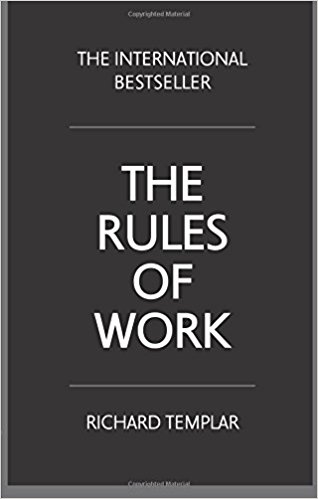 The Rules of Work: A Definitive Code for Personal Success
Sale!
The Rules of Work: A Definitive Code for Personal Success
NOW WITH 10 NEW RULES
A definitive code for personal success
'The Rules of Work is an eye-opener for all those who would like to rise to the top, but don't seem to be able to find the map.'
Sir Antony Jay, author of Yes Minister and Yes, Prime Minster, and founder of Video Arts
For some people, work is a breeze. They glide effortlessly onwards and upwards, always saying and doing the right thing, getting paid more, getting promotions, getting results.
Is there something successful people know that we don't? You bet there is. They know the Rules of work.
These Rules are the guiding principles that will improve what you do and how you do it. They will give you the unmistakable air of confidence that will win you admiration, respect, and help you towards your next promotion. In this new edition of the international bestseller, Richard Templar has added 10 new Rules to help you get heard, noticed, acknowledged and followed.
To get ahead and stay on top, you need The Rules of Work.
₵50.00
Out of stock
SKU:

BK333
Categories: Asian Authors, Author Origin, Best Seller, Business Life, Business, Finance & Law, Career, Career Planning & Job Hunting, European Authors, Human Resources Management, Leadership, Management & Leadership, Promos & Bundles, Small Business & Entrepreneurship
Tags: Richard Templar, The Rules of Work, The Rules of Work: A Definitive Code for Personal Success
GHS 10 to deliver within Accra and Tema and GHS 20 to deliver outside Accra and Tema.
Richard Templar is an astute observer of human behavior and understands what makes the difference between those of us who effortlessly glide towards success and those of us who struggle against the tide. He has distilled these observations into his Rules titles. More than 1 million people around the world have enjoyed and now play by Richard Templar's Rules.