You are previewing:

The Little Prince (Penguin Readers Level 2)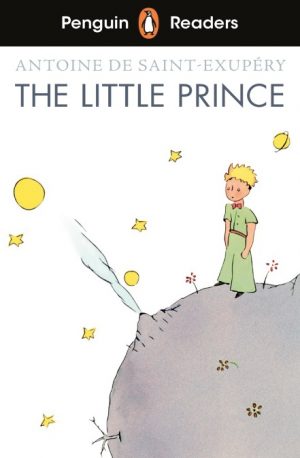 The Little Prince (Penguin Readers Level 2)
Related Products
Customers Also Bought These
The Little Prince (Penguin Readers Level 2)
Age Range: 12 – 17  years
A man crashes in the desert and meets the little prince. Through his pictures and stories, the man learns about the important things in life – like love and friends.
Penguin Readers is a series of popular classics, exciting contemporary fiction, and thought-provoking non-fiction written for learners of English as a foreign language. Beautifully illustrated and carefully adapted, the series introduces language learners around the world to the bestselling authors and most compelling content from Penguin Random House. The eight levels of Penguin Readers follow the Common European Framework and include language activities that help readers to develop key skills.
The Little Prince, a Level 2 Reader, is A1+ in the CEFR framework. Sentences contain a maximum of two clauses, introducing the future tenses will and going to, present continuous for future meaning, and comparatives and superlatives. It is well supported by illustrations, which appear on most pages.
₵24.00
Only 1 left in stock
SKU:

BK5061
Categories: 9-12 years, Action & Adventure, Activities, Crafts & Games, Age Range, Ages 6-8 years, Animals, Book Sets, Children & Teens, Children Classics, Classics, Education & Teaching, Family, Growing Up & Facts of Life, Illustrated books, Literary Fiction, Literature & Fiction, Short Stories, Short Story Collections, Teens
Tags: Antoine de Saint-Exupéry, Penguin Readers, The Little Prince
Writer and aviator Antoine de Saint-Exupéry (1900-1944), was born into an aristocratic French family at the turn of the century. Saint-Exupéry was preoccupied with aviation from a young age; a passion which would lead him into the French Air Force. His first two books, Southern Mail and Night Flight, are distinguished by a poetic evocation of the romance and discipline of flying. Later works, including Wind, Sand and Stars and Flight to Arras, stress his humanistic philosophy.
Saint-Exupéry's popular children's book The Little Prince is also read by adults for its allegorical meaning. In 1944, Saint-Exupéry's plane disappeared during a mission in World War II.
Customers Also Bought These