You are previewing:

The Kashmiri Storyteller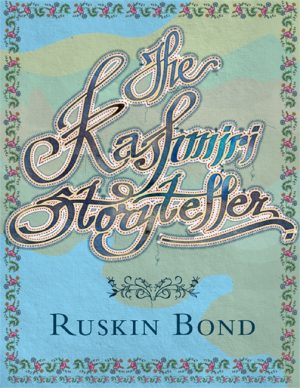 The Kashmiri Storyteller
Related Products
Customers Also Bought These
The Kashmiri Storyteller
Age Range: 9+ years
As darkness falls outside; and the chill sets in; Javed Khan pulls at his hookah and begins his stories…
When Kamal and his friends gather at Javed Khan's Kashmiri shop at Landour bazaar; he enthralls them with his stories—of princes and kings; fairies and magical animals; supermen and cunning traders. Come; sit around the fire with Kamal; Shashi; Anil; Madhu and Vijay while they listen to Javed Khan's stories of the monkey bride; the man who got swallowed by a mosquito; the bent-up double beggar who angered a ghost; and many other tales from Kashmir and beyond.
In this brilliantly illustrated collection; Ruskin Bond brings alive unforgettable folktales from the misty hills of Kashmir that will delight and enchant his followers both young and old.
₵50.00
Only 1 left in stock
SKU:

BK4869
Categories: 9-12 years, Activities, Crafts & Games, Age Range, Ages 6-8 years, Animals, Asian Authors, Author Origin, Beginner Readers, Children & Teens, Children Classics, Early Childhood Education, European Authors, Illustrated books, Short Story Collections, Teens
Tags: 9 to 12, 9-12 years, Dust On the Mountain, Earthquake, Mr Oliver's Diary, Nine to Twelve, Nine to Twelve years, Ruskin Bond, The Kashmiri Storyteller
Born in Kasauli (Himachal Pradesh) in 1934, Ruskin Bond grew up in Jamnagar (Gujarat), Dehradun, New Delhi and Shimla. His first novel, The Room on the Roof, which was written when he was seventeen, received the John Llewellyn Rhys Memorial Prize in 1957.
Since then he has written over 500 short stories, essays and novellas (including Vagrants in the Valley and A Flight of Pigeons) and more than forty books for children.
He received the Sahitya Akademi Award for English writing in India in 1993, the Padma Shri in 1999, and the Delhi government's Lifetime Achievement Award in 2012.
He lives in Landour, Mussoorie, with his extended family.
Customers Also Bought These