View cart
"Taking A Stand (The Judacan Adventures 6)" has been added to your cart.
You are previewing:

The Family (Hardcover)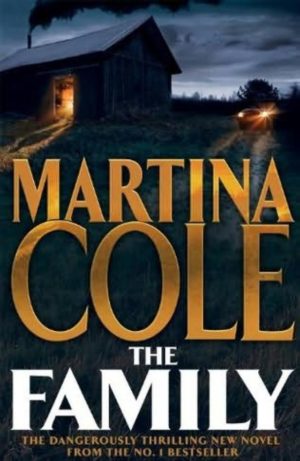 The Family (Hardcover)
The Family (Hardcover)
Phillip Murphy is a family man. He worships his old mum; he takes care of his siblings who help run his business empire; he dotes on his two young sons who will one day take over. And then there's his wife and saviour Christine, whom he loves with a vengeance. To Phillip Murphy, family is everything.
Christine has always understood this about her husband. But there is another side to Phillip, and it's a side he never wanted his wife to see. Though even if she did, could she do anything but stand by him? Because Phillip has rules, and he expects loyalty from his nearest and dearest. Once you're in the family, you're in it for life.
Devastatingly powerful, THE FAMILY by the 'undisputed queen of crime writing' (Guardian) and Sunday Times No.1 bestseller Martina Cole reaches the darkest corners of family life. Philip Murphy expects loyalty from their nearest and dearest – for better or for worse…
Martina Cole is the acknowledged queen of crime drama with over twenty novels to her name, of which over a dozen have been No.1 bestsellers.
Several of Martina's novels have been adapted for the screen, includingThe TakeandThe Runawaywhich were shown onSky 1to remarkable reviews. In addition,Two WomenandThe Grafthave been adapted for the stage; both were highly acclaimed when performed at the Theatre Royal Stratford East, which also stagedDangerous Ladyin 2012, celebrating twenty years since Martina's debut novel was published.
Martina Cole is a phenomenon. She continues to smash sales records with each of her books, which have sold thirteen million copies. In 2011 Martina surpassed the £50 million sales mark since records began and was the first British female novelist for adult audiences to achieve this - and she has spent more weeks in the No. 1 slot on the original fiction bestseller list than any other adult novelist. Her hard-hitting, uncompromising and haunting writing is in a genre all its own - no one writes like Martina.