You are previewing:

The Dominion Mandate: Finding & Fulfilling Your Purpose In Life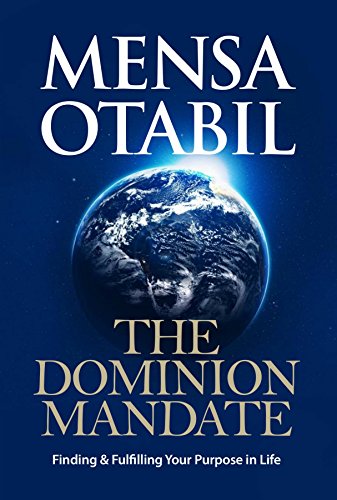 The Dominion Mandate: Finding & Fulfilling Your Purpose In Life
The Dominion Mandate: Finding & Fulfilling Your Purpose In Life
Finding your purpose in life can be a daunting and confusing pursuit. The endeavor to actually fulfill that purpose can feel overwhelming and even impossible, but it doesn't have to. In "The Dominion Mandate: Finding and Fulfilling Your Purpose in Life", Dr. Mensa Otabil explains that with the very first words God spoke to mankind, He told us exactly what we are here to do;
– To be Fruitful
– To Multiply
– To Replenish the Earth
– To Subdue it
With these four steps, God clarified for us that our purpose is to have dominion The Dominion Mandate takes you through each step and shows you how to apply them specifically to your own life. Whether you are a young person striving to find direction, someone assessing and realigning your life to God's plan, or an entrepreneur looking for ways to expand your business, The Dominion Mandate will usher you into the next phase of your potential and help you achieve God's ultimate intention for your life.
Today you can advance towards the magnificent destiny God has designed for you. May you be encouraged, enlightened, and inspired! Shalom!
₵55.00
Only 1 left in stock
Mensa Otabil is a respected Christian statesman, educator, entrepreneur and motivational speaker. He oversees the multi-faced network of ministries of the International Central Gospel Church with its headquarters in Accra, Ghana.
Customers Also Bought These