You are previewing:

The Adventures of Sherlock Holmes (Macmillan Popular Classics)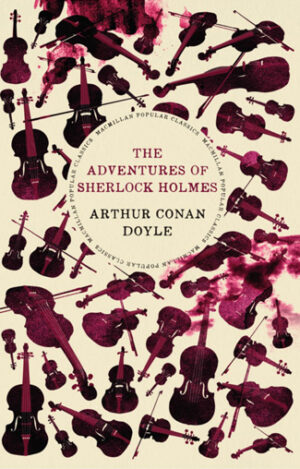 The Adventures of Sherlock Holmes (Macmillan Popular Classics)
Related Products
Customers Also Bought These
The Adventures of Sherlock Holmes (Macmillan Popular Classics)
The Adventures of Sherlock Holmes is perhaps the greatest collection of detective short stories ever written. From his residence at 221B Baker Street, Sherlock Holmes solves a series of baffling and bizarre cases using his inimitable deductive powers, recounted to us by the faithful though sometimes bemused Dr Watson.
₵40.00
Out of stock
SKU:

BK4276
Categories: Action & Adventure, Activities, Crafts & Games, Animals, Book Sets, Children & Teens, Children Classics, Classics, Contemporary Fiction, Education & Teaching, Family, Family Saga, Genre Fiction, Growing Up & Facts of Life, Historical Fiction, Illustrated books, Literary Fiction, Literature & Fiction, Teens, Young Adult Fiction
Tags: Arthur Conan Doyle, Macmillan Popular Classics, The Adventures of Sherlock Holmes
Arthur Conan Doyle was born in Edinburgh in 1859. After a rigorous Jesuit education, at Stonyhurst College in Lancashire, he trained to be a doctor at Edinburgh University. Eventually he set up in medical practice in Southsea and, during the quiet periods between patients, he turned his hand to writing. Although Sherlock Holmes was Doyle's greatest creation, he believed his historical novels such as Micah Clarke and The White Company were of greater literary quality. He also created the irascible Professor Challenger in The Lost World and the comic French soldier Brigadier Gerard who appeared in a series of short stories. Doyle was knighted in 1902. Towards the end of his life he devoted much of his time to his belief in Spiritualism, using his writings as a means of providing funds to support his activities in this field. He died in 1930.
Customers Also Bought These