You are previewing:

Search Sweet Country (Penguin Modern Classics)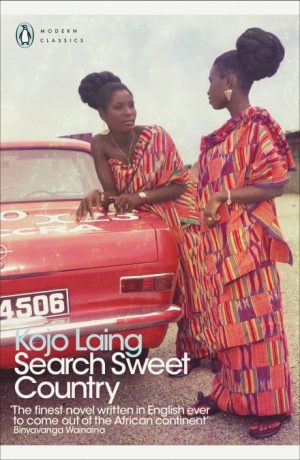 Search Sweet Country (Penguin Modern Classics)
Search Sweet Country (Penguin Modern Classics)
Accra, Ghana, the 1970s. In the streets, marketplaces and crowded houses of this sprawling city, an unforgettable cast of characters live, love and try to get by: an idealistic professor, a beautiful young witch, a wide-eyed student, a corrupt politician, a healer and a man intent on founding his own village. Through their stories, and those of the living, breathing city itself, Kojo Laing's dazzling novel creates a portrait of a place caught between colonialism and freedom, eternity and the present.
First published in 1986, Search Sweet Country won numerous awards, vast critical acclaim. This edition includes a glossary that features the author's neologisms as well as Ghanaian words.
'The finest novel written in English ever to come out of the African continent' Binyavanga Wainaina
₵75.00
Out of stock
SKU:

BK350
Categories: African Authors, African Novels, Author Origin, Best Seller, Classics, Ghana, Literary Fiction, Literature & Fiction, Novels
Tags: Classics, Heinemann, Kojo Laing, Penguin Modern Classics, Search Sweet Country
B. Kojo Laing or Bernard Kojo Laing (1 July 1946 – 20 April 2017) was a Ghanaian novelist and poet, whose writing is characterised by its hybridity, whereby he uses Ghanaian Pidgin English and vernacular languages alongside standard English. His first two novels in particular – Search Sweet Country (1986) and Woman of the Aeroplanes (1988) – were praised for their linguistic originality, both books including glossaries that feature the author's neologisms as well as Ghanaian words.
Kojo Laing was the author of Search Sweet Country, Women of the Aeroplanes, and Major Gentl and the Achimota Wars.
He was educated in both Ghana and Scotland, completing his M.A. degree at Glasgow University in 1968.
Customers Also Bought These