You are previewing:

Passport to Danger (The Hardy Boys #179)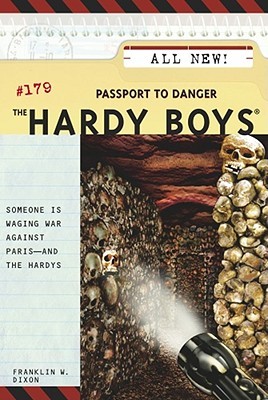 Passport to Danger (The Hardy Boys #179)
Passport to Danger (The Hardy Boys #179)
Age Range: 8 – 12 years
THE HARDY BOYS®
A VACATION IN PARIS TURNS INTO AN ATTEMPT TO SAVE THE CITY
Frank and Joe Hardy can't resist an invitation to volunteer with the crew for a soccer match in Paris. They will be working at the same stadium where the World Cup was held a few years ago! From the moment the Hardys arrive, though, strange things start happening. Bleachers collapse during practice, fireworks are tampered with, and the stadium lighting system is sabotaged. The stadium — and soon most of Paris — is under attack.
Despite the extreme danger that lies directly in their path, the Hardys are hot on the case. Using spy gear like night-vision goggles and digital voice changers, can Frank and Joe trap the mastermind behind these crimes?
₵40.00
Out of stock
SKU:

BK4564
Categories: 9-12 years, Action & Adventure, Age Range, Ages 6-8 years, Author Origin, Book Sets, Children & Teens, Children Classics, Illustrated books, Literary Fiction, Literature & Fiction, Mysteries & Detective Stories, Teens, US/Canadian Authors, Young Reader
Tags: Franklin W Dixon, Hardy Boys, Passport to Danger, Passport to Danger (The Hardy Boys #179)
Franklin W. Dixon is the pen name used by a variety of different authors (Leslie McFarlane, a Canadian author, being the first) who wrote The Hardy Boys novels for the Stratemeyer Syndicate (now owned by Simon & Schuster). This pseudonym was also used for the Ted Scott Flying Stories series.
Customers Also Bought These