View cart
"Notes on Amma Darko's Faceless" has been added to your cart.
You are previewing:

On Black Sisters Street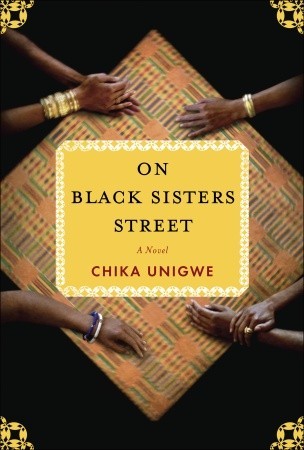 On Black Sisters Street
On Black Sisters Street
*Available on 15 September,2019
On Black Sisters Street tells the haunting story of four very different women who have left their African homeland for the riches of Europe—and who are thrown together by bad luck and big dreams into a sisterhood that will change their lives.

Each night, Sisi, Ama, Efe, and Joyce stand in the windows of Antwerp's red-light district, promising to make men's desires come true—if only for half an hour. Pledged to the fierce Madam and a mysterious pimp named Dele, the girls share an apartment but little else—they keep their heads down, knowing that one step out of line could cost them a week's wages. They open their bodies to strangers but their hearts to no one, each focused on earning enough to get herself free, to send money home or save up for her own future.

Then, suddenly, a murder shatters the still surface of their lives. Drawn together by tragedy and the loss of one of their own, the women realize that they must choose between their secrets and their safety. As they begin to tell their stories, their confessions reveal the face in Efe's hidden photograph, Ama's lifelong search for a father, Joyce's true name, and Sisi's deepest secrets—-and all their tales of fear, displacement, and love, concluding in a chance meeting with a powerful, sinister stranger.

On Black Sisters Street marks the U.S. publication debut of Chika Unigwe, a brilliant new writer and a standout voice among contemporary African authors. Raw, vivid, unforgettable, and inspired by a powerful oral storytelling tradition, this novel illuminates the dream of the West—and that dream's illusion and annihilation—as seen through African eyes. It is a story of courage, unity, and hope, of women's friendships and of bonds that, once forged, cannot be broken
₵65.00
Out of stock
SKU:

BK2339
Categories: African Anthropology, African Authors, Author Origin, Contemporary Fiction, Contemporary Women, Cultural Studies, Death & Grief, Domestic Life, European History, Interpersonal Relations, Literary Fiction, Literature & Fiction, Love & Loss, Motivational & Self-Help, Nigeria, Relationships, Self-Help, Short Stories, Women, Women's Fiction
Tags: Chika Unigwe, On Black Sisters Street, Shortstories, women
Chika Unigwe was born in Enugu, Nigeria, and now lives in Turnhout, Belgium, with her husband and four children.
She holds a BA in English Language and Literature from the University of Nigeria, Nsukka, and an MA from the Catholic University of Leuven, Belgium. She also holds a PhD from the University of Leiden, The Netherlands, having completed a thesis entitled "In the shadow of Ala. Igbo women writing as an act of righting" in 2004.