You are previewing:

Master of the Game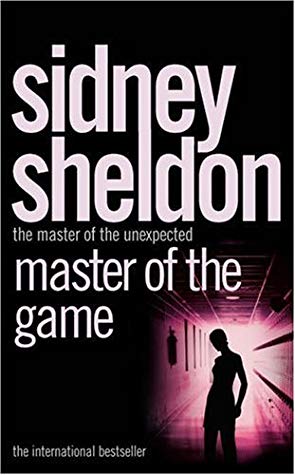 Master of the Game
Master of the Game
WHO IS KATE BLACKWELL?
She is the symbol of success, the beautiful woman who parlayed her inheritance into an international conglomerate. Winner of a unique position among the wealthy and world-renowned. And she's a survivor, indomitable as her father, the man who returned from the edge of death to wrench a fortune in diamonds from the bleak South African earth. Now, celebrating her ninetieth birthday, Kate surveys the family she has manipulated, dominated, and loved: the fair and the grotesque, the mad and the mild, the good and the evil — her winnings in life. Is she the…MASTER OF THE GAME?
Sidney Sheldon (1917-2007) was an American writer who won awards in three careers—a Broadway playwright, a Hollywood TV and movie screenwriter, and a best-selling novelist.
His TV works spanned a twenty-year period during which he created I Dream of Jeannie (1965-70), Hart to Hart (1979-84), and The Patty Duke Show (1963-66), but it was not until after he turned 50 and began writing best-selling novels such as Master of the Game (1982), The Other Side of Midnight (1973) and Rage of Angels (1980) that he became most famous.
Best known today for his exciting blockbuster novels, Sidney Sheldon is the author of The Best Laid Plans, Nothing Lasts Forever, The Stars Shine Down, The Doomsday Conspiracy, Memories of Midnight, The Sands of Time, Windmills of the Gods, If Tomorrow Comes, Master of the Game, Rage of Angels, Bloodline, A Stranger in the Mirror, and The Other Side of Midnight. Almost all have been number-one international bestsellers. His first book, The Naked Face, was acclaimed by the New York Times as "the best first mystery of the year" and received an Edgar Award. Most of his novels have become major feature films or TV miniseries, and there are more than 275 million copies of his books in print throughout the world.
Before he became a novelist, Sidney Sheldon had already won a Tony Award for Broadway's Redhead and an Academy Award for The Bachelor and the Bobby Soxer. He has written the screenplays for twenty-three motion pictures, including Easter Parade (with Judy Garland) and Annie Get Your Gun. In addition, he penned six other Broadway hits and created three long-running television series, including Hart to Hart and I Dream of Jeannie, which he also produced. A writer who has delighted millions with his award-winning plays, movies, novels, and television shows, Sidney Sheldon reigns as one of the most popular storytellers of all time.