You cannot add "Death and Pain: Rawlings' Ghana - The Inside Story" to the cart because the product is out of stock.
You are previewing:

Love Does Not Win Elections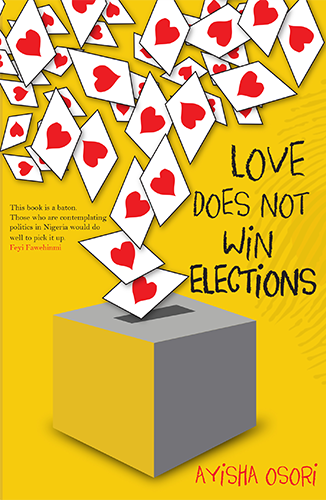 Love Does Not Win Elections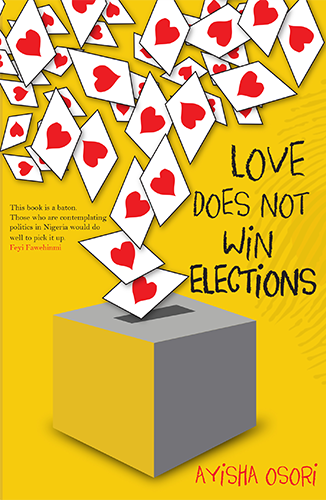 Love Does Not Win Elections
In 2014 Ayisha answers a call from within to contest the primaries for a seat in the National Assembly on the platform of Nigeria's ruling party – the Peoples Democratic Party. She is dissatisfied with the quality of representation – both from the men and women in office and after years advising on and working to get more women into leadership positions, she is curious about what it would take to contest and win.
Can and does she do all that is required of her as an aspirant or does she pick and choose and what impact did her choices have on the results? Was there ever a chance that she could have won? Go through the journey of midnight meetings, envelopes full of money, prayers for sale, tracking the First Lady and trying to get President Jonathan to realise the damage that was being done to the party with the automatic ticket policy and find out what it takes to win (or lose) the primaries of a major political party in Nigeria.
Told in a witty style that belies the heft of its subject matter, Ayisha takes her readers on a spell binding journey into the political underbelly of Nigeria.
₵56.00
Out of stock
SKU:

BS1627
Categories: African Authors, African Biographies, African History, Author Origin, Biographies & Memoirs, Historical, History, Leaders & Notable People, Nation building, Nigeria, Politics & Government, Politics & Social Sciences, West African History
Tags: Ayisha Osori, Love Does Not Win Elections
Ayisha Osori, writer, lawyer and advocate for social justice, ran for the People's Democratic Party's ticket to the House of Representatives in 2015 and lost. This is her story. Written in Ayisha's trademarked accessible and empathetic style, Love Does Not Win Elections, lays out this story, heart-breaking in parts, laugh-out-loud funny in others, and shows that it is not a journey too far, that other young people can take the plunge and take the leadership that should be theirs.