You are previewing:

Kwame Nkrumah: Africa's Man of the Millennium (Hardcover)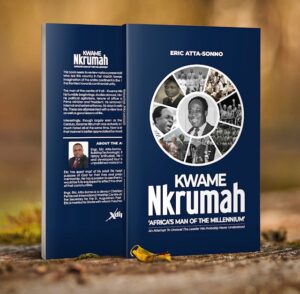 Kwame Nkrumah: Africa's Man of the Millennium (Hardcover)
Kwame Nkrumah: Africa's Man of the Millennium (Hardcover)
This book seeks to review various presentations made about the life of the man who led this country in her march towards independence and caught the imagination of the entire continent in the 1960s as he advocated and pushed the frontiers towards continental unity.
The man at the centre of it all – Kwame Nkrumah – is captured in all his facets; his humble beginnings, studies abroad, his return home to work with the UGCC, his political agitations, tenure of office as Leader of Government Business, Prime Minister and President, his removal from office and the role played by internal and external forces, his days in exile, his death and other aspects of his life. These are all presented with a view to enable the reader learn some history as well as good lessons of life.
Interestingly, though largely seen as the first universal African of the 19th Century, Kwame Nkrumah was actually a man of two halves; much loved and much hated all at the same time. How a single personality could be viewed in that manner is better appreciated by reading the book.
₵150.00
SKU:

BK3743
Categories: African Authors, African Biographies, African History, African Politics, Author Origin, Biographies & Memoirs, Civil Liberties & Political Activism, Civilization & Culture, Ghana, Historical, History, International & World Politics, Leaders & Notable People, Nation building, Political Advocacy, Politicians, Politics & Government, Politics & Social Sciences, Politics & State, Presidents & Heads of State, West African History, World
Tags: Africa, Africa Union, Eric Atta-Sonno, Ghana, Kwame Nkrumah, Kwame Nkrumah: Africa's Man of the Millennium
Eric Atta-Sonno is a trained Building Technologist, Real Estate practitioner and an avid history enthusiast. He has undertaken researched works and developed four technical manuals as well as other unpublished works on subjects across various areas of life.
Eric has spent most of his adult life helping young people to discover the purpose of God for their lives and preparing them for the future through mentorship. He has a passion to see them growing into responsible adults who would be fully equipped to effect the changes required for the transformation of their communities.
Eric Atta-Sonno is a devout Christian fellowshipping with The Church of Pentecost International Worship Centre-Atomic where he is an Elder. Eric is married to Gloria with whom they have two children.
Customers Also Bought These