You are previewing:

Introduction to Punctuation (Hardcover)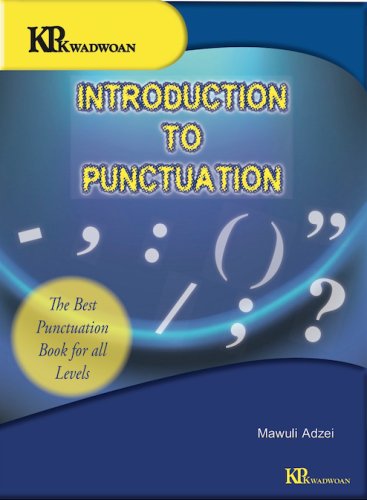 Introduction to Punctuation (Hardcover)
Related Products
Customers Also Bought These
Introduction to Punctuation (Hardcover)
Introduction to Punctuation is a ground-breaking undertaking which will go a long way in addressing a long neglected, but significant, aspect of learning English for academic and other purposes. The topics are sufficiently responsive to the needs of students and other users. This textbook is a product of painstaking research in punctuation, taking cognizance of differences in British and American usage and points at which both systems overlap. Where they are in doubt, readers can always seek answers at the end of the book and correct themselves accordingly. Overall, Introduction to Punctuation is easy to read, interactive and engaging and I most enthusiastically recommend it to all levels of users and to those outside the classroom.
"The book treats all the topics in detail through working definitions, explorations, explanations and examples in sentences and other contexts in which punctuation occurs. The exercises at the end of each chapter are especially useful as they test students' and users' grasp of the topics." − Professor J. F. Wiredu, Department of English University of Ghana, Legon
"Perhaps this is the most comprehensive book ever published on punctuation in Africa. End of debate." − The Publishers
₵28.00
Out of stock
SKU:

BK5006-1
Categories: African Authors, Author Origin, Education & Teaching, English Language, Ghana, JHS Textbooks, Language Instruction, Languages, Reference, Research & Publishing Guides, SHS Textbooks, Tertiary Textbooks, Textbooks, Workbooks, Writing, Writing
Tags: English, English Grammar, English Textbook, English Textbooks, Grammar, Introduction to Punctuation, Learners, Mawuli Adzei, Textbook, Textbooks, Workbook
Mawuli Adzei holds an MA from the University of Birmingham and a Ph.D from the University of Ghana, Legon. He has taught in Nigeria, Libya and Ghana. Currently he teaches English at the Department of English, University of Ghana.
Customers Also Bought These