View cart
"Suma tee Shishiramo (Ga)" has been added to your cart.
You are previewing:

House at the Corner (Family Adventures Series)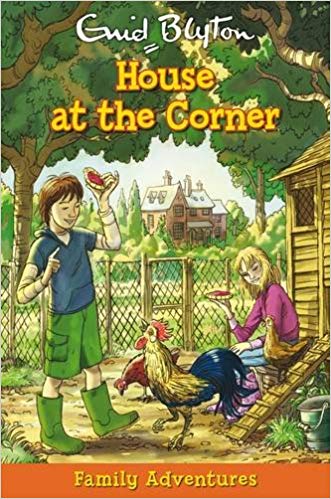 House at the Corner (Family Adventures Series)
House at the Corner (Family Adventures Series)
Age Range: 8 – 12 years
When the Farrell's aunt comes to stay, only Lizzie goes to meet her. Pam is too spoilt, Tony is silly and mean and the twins only care about each other. But then disaster strikes and the children find they have to learn to pull together…
Enid Mary Blyton (1897 - 1968) was an English author of children's books.
Born in South London, Blyton was the eldest of three children, and showed an early interest in music and reading. She was educated at St. Christopher's School, Beckenham, and - having decided not to pursue her music - at Ipswich High School, where she trained as a kindergarten teacher. She taught for five years before her 1924 marriage to editor Hugh Pollock, with whom she had two daughters. This marriage ended in divorce, and Blyton remarried in 1943, to surgeon Kenneth Fraser Darrell Waters. She died in 1968, one year after her second husband.
Blyton was a prolific author of children's books, who penned an estimated 800 books over about 40 years. Her stories were often either children's adventure and mystery stories, or fantasies involving magic. Notable series include: The Famous Five, The Secret Seven, The Five Find-Outers, Noddy, The Wishing Chair, Mallory Towers, and St. Clare's.
According to the Index Translationum, Blyton was the fifth most popular author in the world in 2007, coming after Lenin but ahead of Shakespeare.