You are previewing:

Dork Diaries: Skating Sensation (Dork Diaries #4)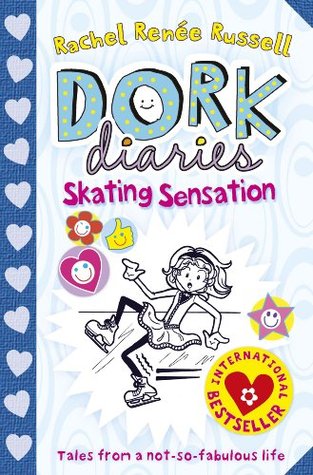 Dork Diaries: Skating Sensation (Dork Diaries #4)
Dork Diaries: Skating Sensation (Dork Diaries #4)
Age Range: 9 – 13 years
Nikki Maxwell isn't at all surprised to find out that her crush Brandon volunteers at a local animal shelter. He's such a sweet guy – of course he wants to help those adorable puppies! Then Brandon tells her that the shelter is in danger of closing, and Nikki knows she can't let that happen. Especially when she discovers a shocking secret about Brandon that makes keeping that shelter open more important than ever.
So Nikki and her friends Chloe and Zoey enter an ice skating competition to help raise money for the shelter, but (big surprise) Mackenzie has to stick her nose in and cause trouble so that she can be the one to swoop in and save the day. No way will Nikki let that happen: She'll just have to come up with some extra creative ideas this time!
₵40.00
Out of stock
SKU:

BK1369
Categories: 9-12 years, Age Range, Children & Teens, Comics & Graphic Novels, Friendship, Growing Up & Facts of Life, Humorous Fiction, Illustrated books, Teens, Young Adult Fiction
Tags: Dork Diaries, Rachel Renée Russell
Rachel Renée Russell is a #1 New York Times Best Selling author and attorney who prefers writing children's books to legal briefs. The Dork Diaries series has received two Children's Choice Awards For Book of the Year (5th/6th Grade Division) and a Nickelodeon Kid's Choice Award nomination for Best Book. Rachel was the recipient of the 2014 Milner Award For Children's Literature.
The series has sold over 30 million copies with translation into 36 languages worldwide. Movie rights have been optioned by Lionsgate Summit films. Rachel resides in Northern Virginia.