You cannot add "Safoaa's Promise" to the cart because the product is out of stock.
You are previewing:

Dork Diaries: Holiday Heartbreak (Dork Diaries #6)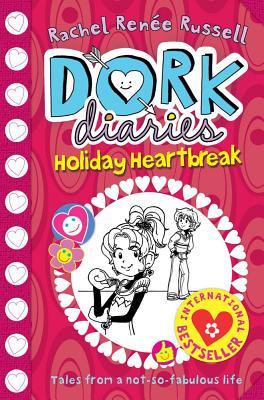 Dork Diaries: Holiday Heartbreak (Dork Diaries #6)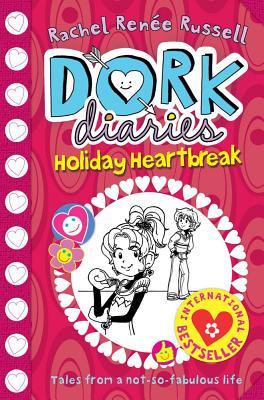 Dork Diaries: Holiday Heartbreak (Dork Diaries #6)
Age Range: 9 – 13 years
Nikki Maxwell's love life is finally looking up. Brandon, who she's been crushing on, like, forever, has asked her on an almost-date. SQUEE!
But when Brandon starts acting weirdly, Nikki's worried that he doesn't like her after all…
And with a special dance coming up where the girls ask the boys, Nikki wants to invite Brandon, but what if he says no – urgh, major cringe! Will Nikki find the courage to ask Brandon to the dance, or will she be left at home like a true Dork-arella?
₵40.00
Out of stock
SKU:

BK1374
Categories: 9-12 years, Age Range, Children & Teens, Comics & Graphic Novels, Friendship, Growing Up & Facts of Life, Humorous Fiction, Illustrated books, Teens, Young Adult Fiction
Tags: Dork Diaries, Rachel Renée Russell
Rachel Renée Russell is a #1 New York Times Best Selling author and attorney who prefers writing children's books to legal briefs. The Dork Diaries series has received two Children's Choice Awards For Book of the Year (5th/6th Grade Division) and a Nickelodeon Kid's Choice Award nomination for Best Book. Rachel was the recipient of the 2014 Milner Award For Children's Literature.
The series has sold over 30 million copies with translation into 36 languages worldwide. Movie rights have been optioned by Lionsgate Summit films. Rachel resides in Northern Virginia.