You are previewing:

Deliver Us From Evil (A. Shaw, #2)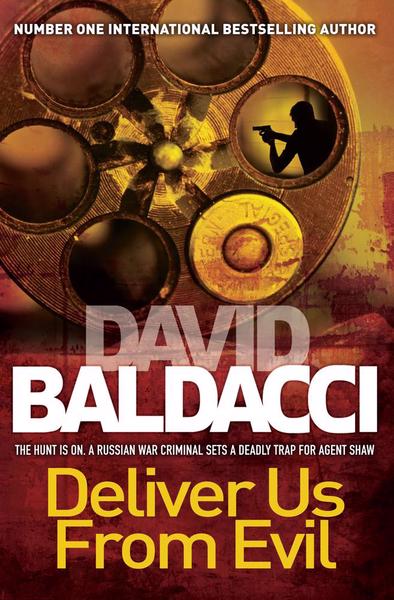 Deliver Us From Evil (A. Shaw, #2)
Deliver Us From Evil (A. Shaw, #2)
Evan Waller is a monster. He has built a fortune from his willingness to buy and sell anything . . . and anyone. In search of new opportunities, Waller has just begun a new business venture: one that could lead to millions of deaths all over the globe.
On Waller's trail is Shaw, the mysterious operative from The Whole Truth, who must prevent Waller from closing his latest deal. Shaw's one chance to bring him down will come in the most unlikely of places: a serene, bucolic village in Provence.
But Waller's depravity and ruthlessness go deeper than Shaw knows. And now, there is someone else pursuing Waller in Provence – Reggie Campion, an agent for a secret vigilante group headquartered in a musty old English estate – and she has an agenda of her own.
Hunting the same man and unaware of each other's mission, Shaw and Reggie will be caught in a deadly duel of nerve and wits. Deliver Us From Evil is Hitchcockian in its intimate build-up of suspense and filled with the remarkable characters, breathtaking plot turns, and blockbuster finale that are David Baldacci's hallmarks.
₵55.00
Out of stock
SKU:

BK3354
Categories: Action & Adventure, Conspiracies, Crime, Detective, Kidnapping, Literature & Fiction, Mystery, Thriller & Suspense, Political, Spies & Politics
Tags: David Baldacci, Deliver Us From Evil, Thriller
David Baldacci is one of the world's bestselling and favourite thriller writers. With over 130 million copies in print, his books are published in over 80 territories and 45 languages, and have been adapted for both feature-film and television. He has established links to government sources, giving his books added authenticity. David is also the co-founder, along with his wife, of the Wish You Well Foundation®, a non-profit organization dedicated to supporting literacy efforts across the US.
Trust him to take you to the action.