View cart
"The Princess Who Married the Evil Spirit (African Folktale Series)" has been added to your cart.
You are previewing:

Asterix and the Banquet (Astérix #5)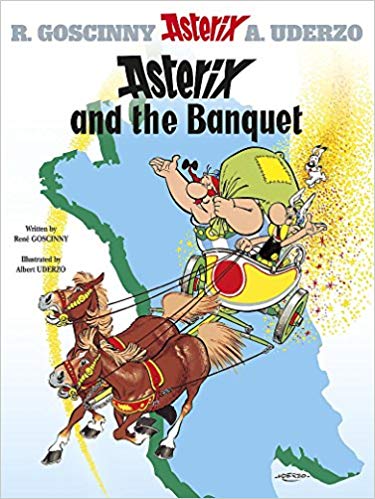 Asterix and the Banquet (Astérix #5)
Asterix and the Banquet (Astérix #5)
Gaul, now France, has always been famous for its food and drink – so when, for a bet with the Romans, Asterix and Obelix travel round collecting local delicacies they start on the journey home with all sorts of goodies. First, however, they must outwit the thieves Villanus and Unscrupulus. And who's that little dog who has been following them all the way?
Albert Uderzo is a legendary French artist and illustrator, best known for his collaborations with the late René Goscinny on series such as Asterix.
Rene Goscinny was born in Paris in 1926, and spent most of his childhood in Argentina, before eventually moving to Paris in 1951. He died in 1977. Albert Uderzo was born in 1927 in a small village in Marne, France. He met Rene Goscinny in 1951 and on 29 October 1959 their most famous creation, Asterix, made his first appearance on page 20 of Pilote. Asterix the Gaul, their first album, was published in 1961 and there have now been 35 Asterix albums.