You are previewing:

A Journey to the Center of the Earth (Illustrated Classics, Hardcover)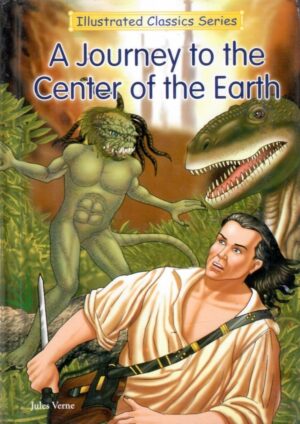 A Journey to the Center of the Earth (Illustrated Classics, Hardcover)
Related Products
Customers Also Bought These
A Journey to the Center of the Earth (Illustrated Classics, Hardcover)
An Heroic Quest!
Join Professor Hardwigg, his nephew Harry, and their Icelandic guide Hans in their daring quest down a volcano and toward the center of the earth. Guided by an ancient parchment filled with a mysterious Runic code, the three explorers encounter tumultous storms, wild pre-historic animals, vast underground seas and fierce cavemen.
Will they complete their quest? Will they reach the center of the earth. . . ?
Jules Verne (1828-1905) was a French author best known for his tales of adventure, including Twenty Thousand Leagues under the Sea, Journey to the Center of the Earth, and Around the World in Eighty Days. A true visionary, Verne foresaw the skyscraper, the submarine, and the airplane, among many other inventions, and is now regarded as one of the fathers of science fiction.
Jules Gabriel Verne was born in the French port city of Nantes on 8 February, 1828, to Pierre Verne, a successful lawyer, and his wife Sophie. Verne published Five Weeks in a Balloon in 1863, an immediate hit which was followed by Journey to the Centre of the Earth (1864), From the Earth to the Moon (1865), and his two most inspiring books, Twenty Thousand Leagues Under the Sea (1869) and Around the World in Eighty Days (1872). Verne died of old age and illness on March 24, 1905.
Customers Also Bought These