You are previewing:

5 Steps to Answered Prayer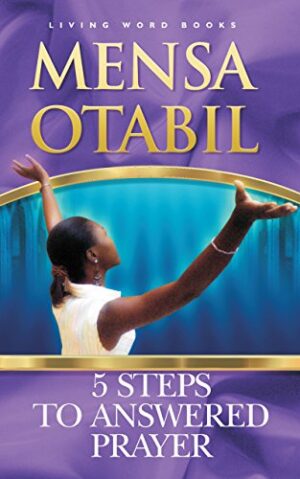 5 Steps to Answered Prayer
Related Products
Customers Also Bought These
5 Steps to Answered Prayer
Prayer is one of the biggest privileges we have as children of God; it allows us to fellowship with Him and tap into the infinite resources and benefits of His Kingdom. However, for most of us, prayer remains a mystery. Deep down in our hearts, we ask ourselves why we have to pray if God is all-knowing and all-powerful. Does God really answer prayer?
5 Steps to Answered Prayer takes you on a journey that is bound to enrich your prayer life and help improve your relationship with God.
₵10.00
Only 1 left in stock
Mensa Otabil is a respected Christian statesman, educator, entrepreneur and motivational speaker. He oversees the multi-faced network of ministries of the International Central Gospel Church with its headquarters in Accra, Ghana.
Customers Also Bought These